Quand les dieux veulent nous punir, ils exaucent nos prières.

Oscar Wilde | Un mari idéal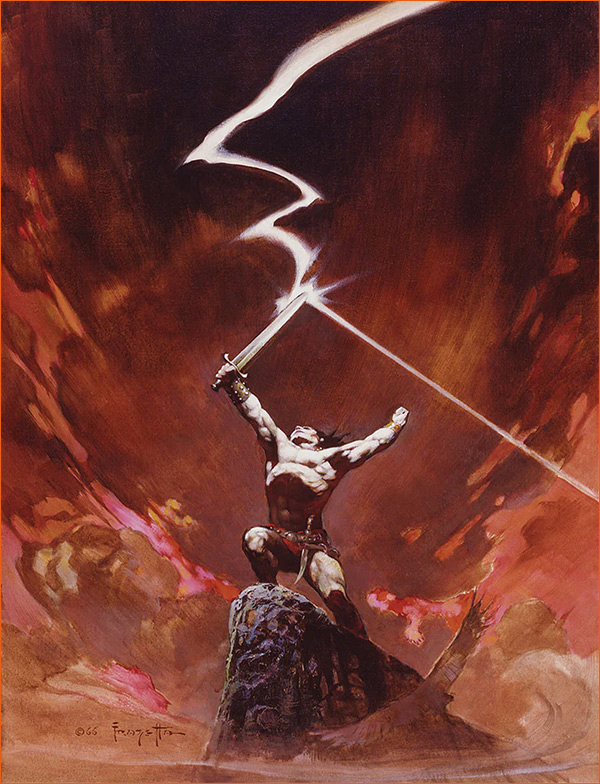 Against the gods de Frazetta pour la couverture de Thongor contre les Dieux de Carter.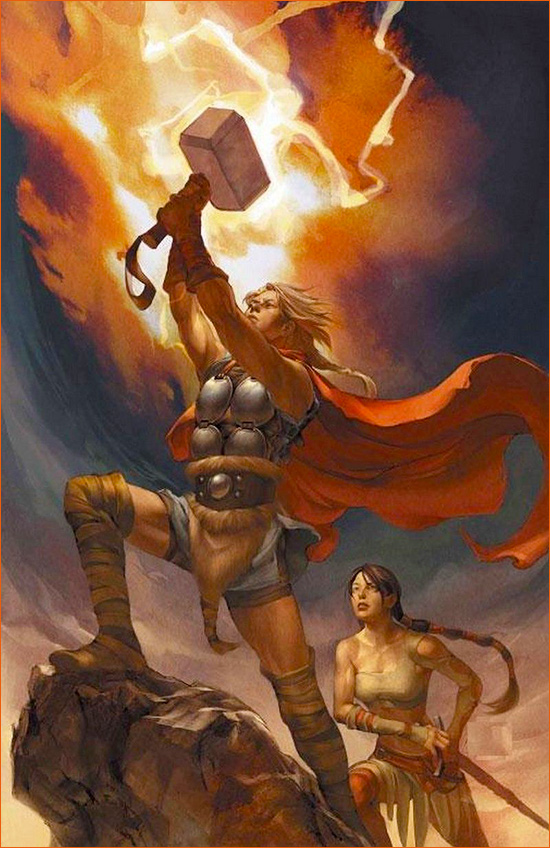 Thor: Son of Asgard #12 de Tocchini et Yoshida (Couverture de Chen).
Dans le comics book Thor: Son of Asgard #12 - "Worthy" (Tocchini et Yoshida, Marvel), Jo Chen, l'illustrateur de la couv', parodie le dessin, Against the gods de Frank Frazetta, illustrant la couverture du roman de Lin Carter, Thongor contre les dieux, sur la Une de sa BD. Ici le barbare Thongor et son épée, sont remplacés par le dieu Thor et son marteau.
Pour avoir plus d'informations sur cette illustration et en voir un autre pastiche, va faire un tour »ici« où j'ai déjà traité le sujet. 😉

Si la mort était un bien, les dieux ne seraient pas immortels.

Sappho | Poèmes et fragments