Le Mont Sinaï
04
avr.
2015
La foi soulève des montagnes, oui: des montagnes d'absurdité.

André Gide | Journal 1939-1949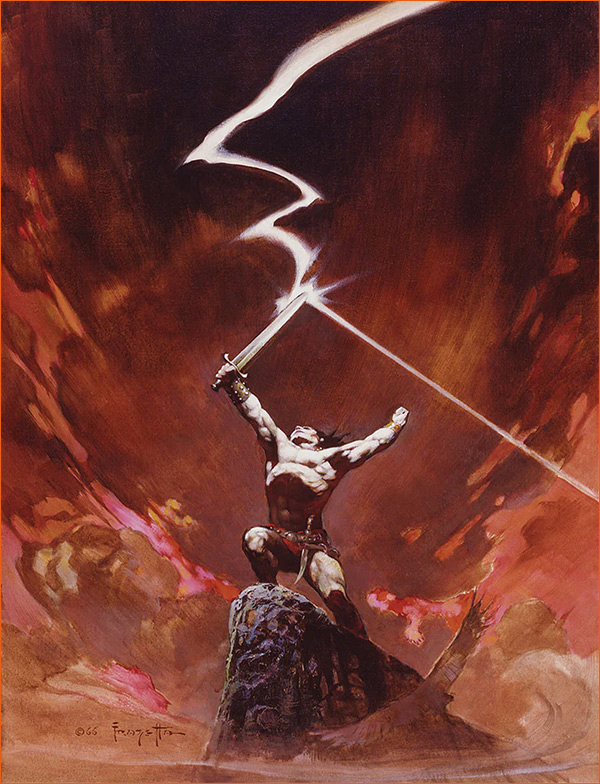 Against the gods de Frazetta pour la couverture de Thongor contre les Dieux de Carter.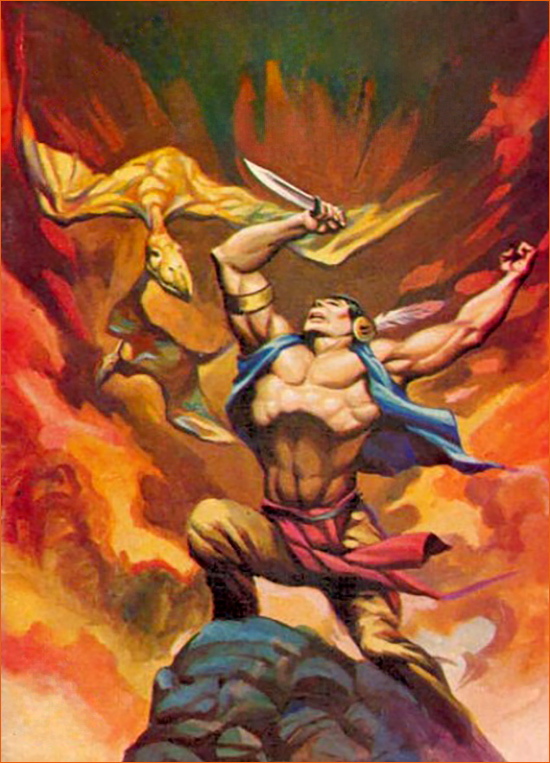 Turok el guerrero de piedra #228 de Maxon et Newman (Couverture).
Dans la version mexicaine du comics book Turok el guerrero de piedra (Turok: Son of stone en VO) #228 (Maxon et Newman, Novaro) Rex Maxon parodie le dessin, Against the gods de Frank Frazetta, illustrant la couverture du roman de Lin Carter, Thongor contre les dieux, sur la couv' de sa BD. Ici le barbare Thongor et son épée, sont remplacés par Turok et son poignard.
Pour avoir plus de détails sur cette toile de Frazetta et en voir d'autres adaptations, va faire un tour »ici« et »là« où j'ai déjà traité le sujet. 😉
Il n'y a pas que les auteurs de BD qui ont été inspirés par le génie de Frazetta, d'autres de ses camarades illustrateurs comme...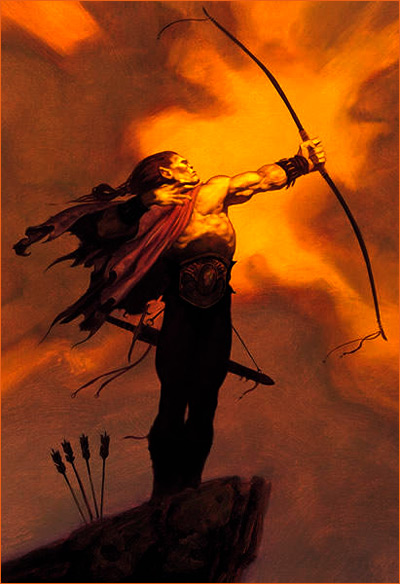 Ranger Elfe de Brom.
... Gérald Brom (1965) qui s'est particulièrement fait connaître pour son travail sur les jeux vidéo tels que Doom II ou Diablo, mais aussi par le biais du cinéma avec Ghosts of Mars et Van Helsing. Son Ranger Elfe, ci-dessus, a notamment servi à illustrer des cartes à jouer de jeux de rôle.

PS: Si tu veux voir d'autres dessins de Gerald Brom, je t'invite à aller faire un tour sur son site officiel.