Green-American
13
janv.
2016
Jeune femme, pain tendre et bois vert mettent la maison au désert.

Proverbe français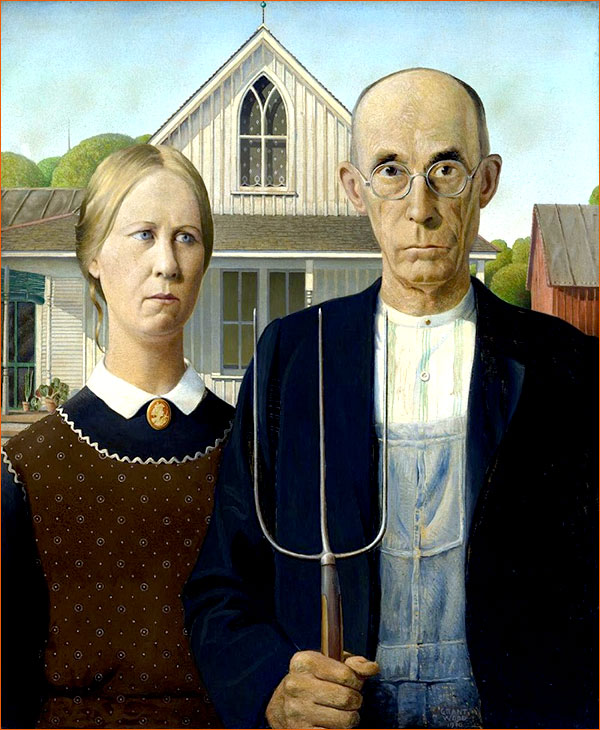 American Gothic de Wood exposé à l'Art Institute de Chicago (1930).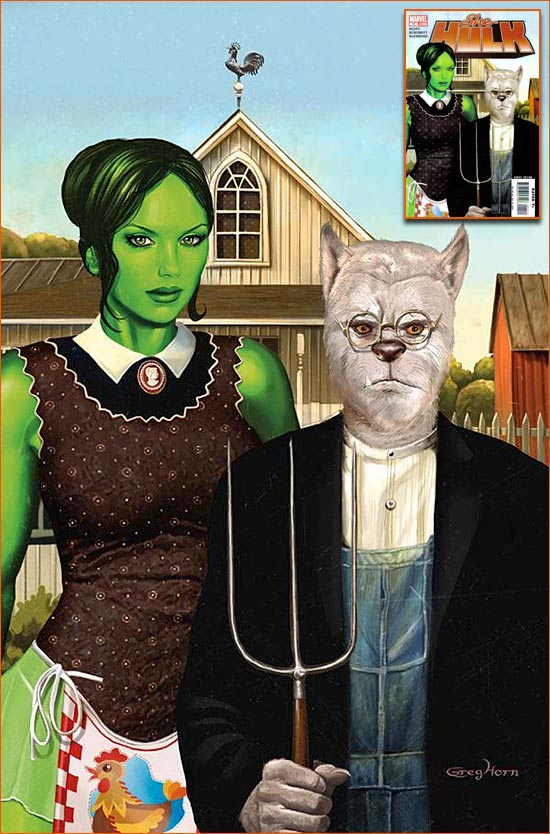 She-Hulk #11 de Burchett et Slott (Couverture).
Dans le comics book She-Hulk #11 - "6 shots to the heart" (Burchett et Slott, Marvel) Greg Horn, l'illustrateur de la couv', plagie la toile American Gothic de Grant Wood, sur la couverture de sa BD. Ici, la fermière est remplacée par Jennifer Walters alias She-Hulk, et le fermier par John Jameson alias Man-Wolf.
Pour avoir plus de détails sur ce tableau américain et en voir d'autres parodies, c'est par ici que ça se passe: 1 - 2 - 3 - 4 - 5 - 6 - 7 - 8 - 9. 😉

Il vaut mieux reverdir que d'être toujours vert.

Madame de Sévigné | Lettre