Sie ist ein Modell und sie sieht gut aus...
31
juil.
2012
... Ich nehm sie heut` gerne mit zu mir nach haus ! ... ♪♫♫♫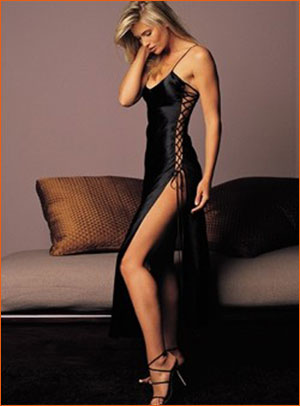 Photographie de Peštová pour le catalogue Victoria's Secret.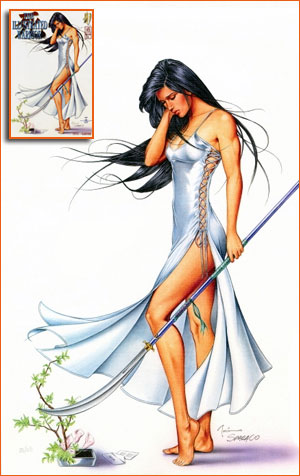 Shi: The illustrated warrior #5 de Tucci (Couverture).
Dans le comics book Shi: The illustrated warrior #5 (Tucci, Crusade Fine Arts) William 'Billy' Tucci plagie une photographie du top model Daniela Peštová. Ce cliché est tiré d'une page d'un catalogue de la marque Victoria's Secret. Ici Daniela est remplacée par Ana Ishikawa alias Shi.
Pour avoir plus d'information sur Victoria's Secret, et lorgner d'autres égéries de la célèbre marque, va fureter par »ici« et »là« où j'ai déjà traité le sujet. ;-)

Daniela Peštová (1970) est un mannequin tchèque. Après avoir gagné un concours de mannequinat, elle se rend à Paris pour signer avec l'agence Madison Modeling après avoir été remarquée par Dominique Caffin. Mais c'est à New York que sa carrière va réellement prendre son envol.
Elle a fait la couverture de GQ, Marie Claire, Cosmopolitan, Glamour et Elle. Elle est mannequin plusieurs années pour Sports Illustrated Swimsuit Issue dont est fait trois fois en couverture. Elle a aussi officié chez L'Oréal et Victoria's Secret. On l'a surnomme -le caméléon- pour son aptitude à changer continuellement de look.

PS: Le titre de l'article est tiré de la chanson Das Modell du groupe Rammstein.