Action de graisse
02
mai
2016
Ma tête est comme une basse-cour. Quand j'appelle les idées poules pour leur donner du grain, ce sont les idées canes, oies ou dindes, qui accourent.

Jules Renard | Journal 1893-1898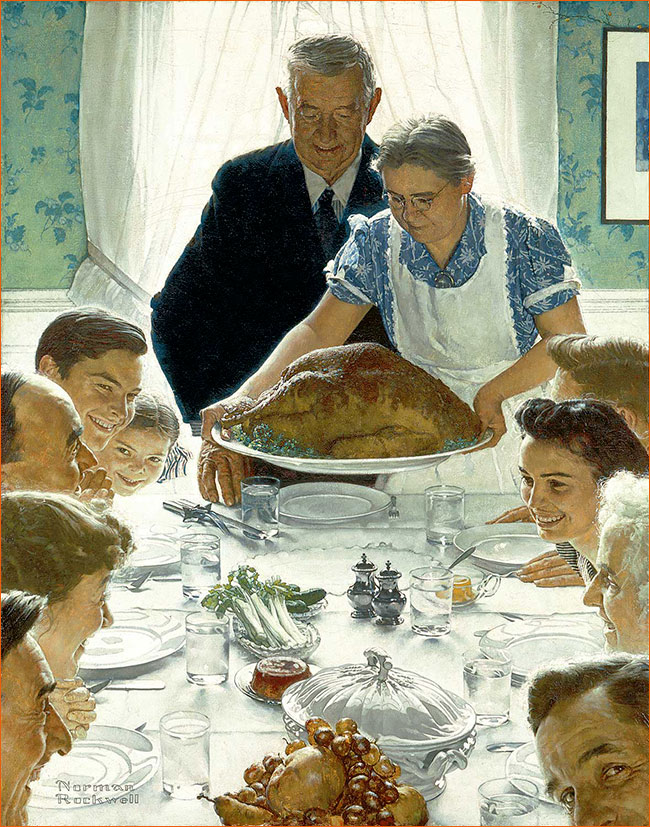 Freedom from want de Rockwell pour la couverture du Saturday Evening Post (1943).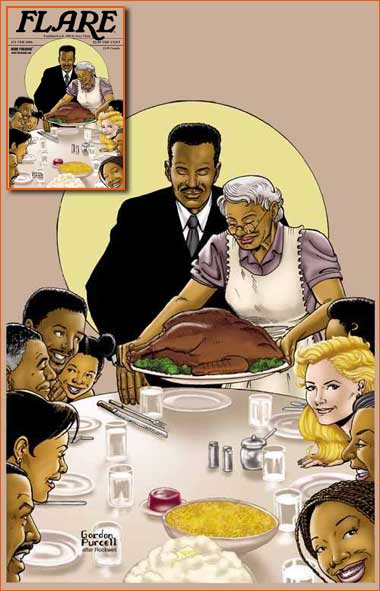 Flare #31 collectif (Couverture de Purcell).
Dans le comics book Flare #31 - "Thanksgiving with the Madisons" (Collectif, Heroic Publishing) Gordon Purcell parodie l'illustration Freedom from want de Norman Rockwell, faisant la Une du Saturday Evening Post du 6 mars 1943, sur la couverture de sa BD. Ici, la famille modèle américaine s'apprêtant à déguster la dinde de Thanksgiving, est remplacée par Flare et la famille Madison.
Pour avoir plus d'informations sur cette célèbre couverture du Saturday Evening Post, ... blablabla... : 1 - 2 - 3 - 4 -5 - 6 - 7. 😉

PS: Le photographe Liam Crotty, a aussi pastiché cette scène de Rockwell, sur »un cliché« prit dans la salle à manger de la Maison Baine du Gouverneur John Baldacci. Ici les convives sont les ambassadeurs de l'alimentation, et de l'agriculture du Maine.