William Munny du Missouri, tueur de femmes et d'enfants !
23
août
2011
A l'époque, les femmes étaient traitées comme des citoyens de deuxième classe, et plus encore, j'imagine, les prostituées, sous-classe à l'intérieur de cette classe défavorisée. Dans le film, leur révolte contre la violence dont a été victime l'une d'entre elles, mais aussi contre l'exploitation à laquelle elles sont toutes soumises, est justifiée.

Clint Eastwood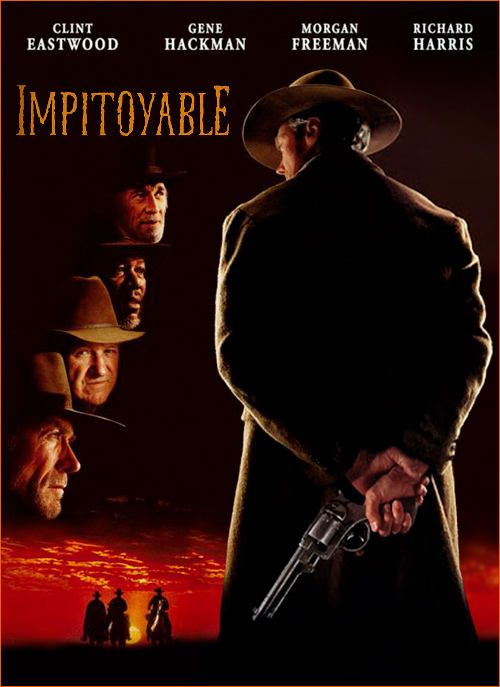 Impitoyable d'Eastwood (1992).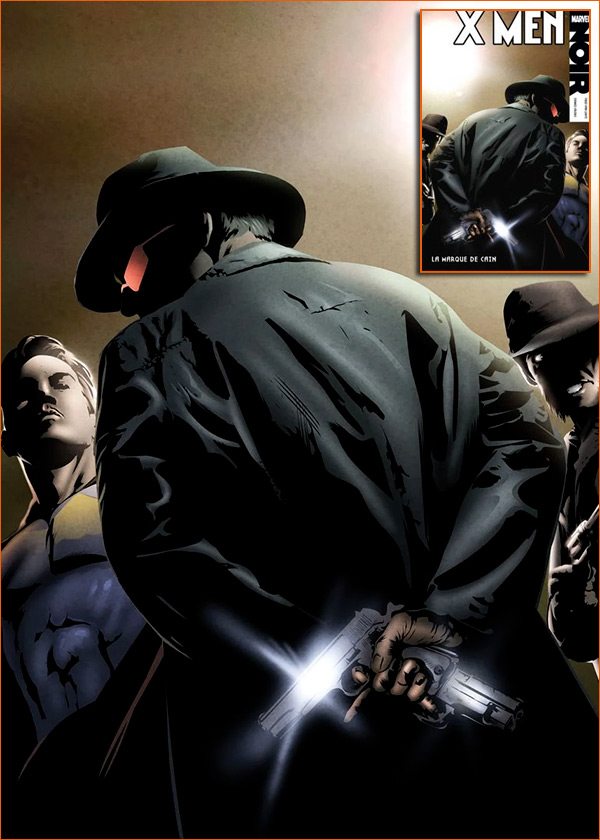 X Men Noir #2 de Calero et Van Lente (Couverture).
Dans le comics book X Men Noir #2 - "La marque de Caïn" (Calero et Van Lente, Marvel), Dennis Calero pastiche l'affiche du film de Clint Eastwood, Impitoyable, sur la couverture de sa BD. Ici Scott Summers alias Cyclope est remplacé par Clint Eastwood alias William Munny.
Le long métrage Impitoyable sorti dans les salles obscures américaines le 7 août 1992, est réalisé par Clint Eastwood. Le tournage se déroule du 26 août au 12 novembre 1991. Les principaux extérieurs du film: la bourgade de Big Whiskey, les maisons de Munny et Logan, sont construits en deux mois au Canada. L'équipe filme aussi durant deux semaines sur une ancienne voie ferrée de la ville de Sonora en Californie qui a aussi servit à de nombreux autres westerns.
Kansas 1880. William Munny Clint Eastwood a tiré une croix sur son passé de criminel et de hors-la-loi. Seuls comptent maintenant ses enfants et la ferme qu'il exploite avec peine. Mais, à la demande d'un jeune tueur, la perspective d'une prime pour abattre les auteurs d'un meurtre odieux ramène Munny au cœur de la violence. Et le paisible fermier redevient un tueur impitoyable...

Synopsis du DVD | Impitoyable
Impitoyable se différencie des westerns traditionnels qui présentent un Ouest épique et poétique. Clint Eastwood, avec son film, préfére en dépeindre toute la pauvreté, le sadisme et la violence. Impitoyable s'impose comme un western naturaliste, où la loi du plus fort prédomine. Eastwood tacle la légende:
Ces tueurs qui sont entré dans la légende étaient en fait des types qui vous tiraient dans le dos, pas face-à-face, au beau milieu de la rue, comme on le voyait jadis dans les westerns.

Clint Eastwood
Le personnage de William Munny a immédiatement séduit Clint par sa complexité.
J'ai été attiré par les contradictions de ce personnage. Munny est un homme qui a triomphé de multiples épreuves. Il a eu la chance de se refaire une vie ; il a deux jeunes enfants, des responsabilités et une dette morale envers sa femme qui l'a poussé à se réformer. Mais les armes sont la seule chose qu'il connaisse : elles sont son destin.

Clint Eastwood
Clint Eastwood cumule les fonctions sur son film. En plus de réaliser le western et d'en tenir le rôle principal, il agit également en tant que producteur et a même composé le thème musical principal du film, intitulé Claudia. Impitoyable a remporté quatre Oscars en 1993 : celui du Meilleur film pour Clint Eastwood, de la Meilleure mise en scène pour le même Clint Eastwood, du Meilleur second rôle masculin pour Gene Hackman et du Meilleur montage pour Joel Cox. Au total, il était nommé dans neuf catégories, avec celles du Meilleur acteur, du Meilleur scénario, de la Meilleure photographie, du Meilleur son et des Meilleurs décors.
Clint Eastwood dédie Impitoyable à Don Siegel et Sergio Leone, les deux cinéastes qui donnèrent sa chance au jeune Eastwood. Sous la direction de Leone, Eastwood tourna Pour une poignee de dollars (1964), Et pour quelques dollars de plus (1965), et Le Bon, la brute et le truand (1966). Don Siegel croise sa route à cinq reprises, de 1968 avec Un sherif a New York à 1979 avec L'Evade d'Alcatraz.
Dans mon Top 5 des meilleurs westerns de tous les temps, Impitoyable occupe la seconde place:
1 - Le bon, la brute et le truand
2 - Impitoyable
3 - Il était une fois dans l'ouest
4 - Mon nom est personne
5 - Dance avec les loups
Il n'y a pas que les auteurs de X Men Noir qui on été inspiré par l'affiche de ce monument du western...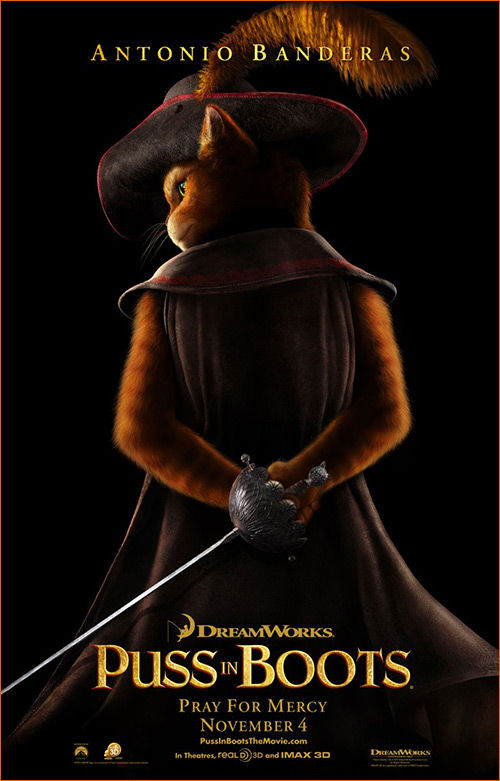 Le Chat Potté de Chris Miller (2011).
Dans le spin-off de la saga Shrek, Le Chat Potté réalisé par Chris Miller, les créateurs d'une des affiches du film d'animation de chez DreamWorks parodient aussi celle d'Impitoyable. Ici William Munny est remplacé par le chat potté.

PS: William Munny était un des surnoms que portait Billy the Kid. Le film peut suggérer que le personnage interprété par Clint Eastwood est un Billy the Kid vieilli qui aurait survécu à la fusillade de Pat Garrett.