Virage dangereux
26
déc.
2012
... et chaussée glissante !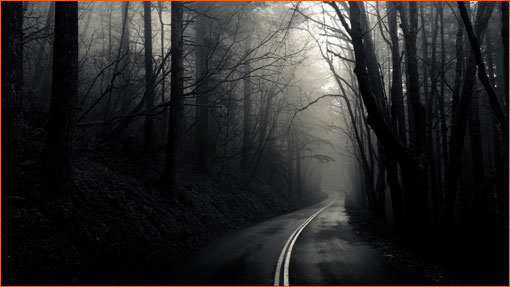 Into the Mist de Martin.

Justice League Dark #3 de Janin et Milligan (Planche 1, case 1 et 2).
Dans le comics book Justice League Dark #3 - " In The Dark 3" (Janin et Milligan, DC Comics) Mikel Janin transpose la photographie de Greg Martin Into the Mist sur une planche de sa BD.
Oui, évidemment j'ai utilisé cette photo comme référence pour mon dessin. Comme vous pouvez facilement le voir, ce n'est pas la même image décalquée comme certain l'on dit, mais je dois admettre qu'elle a été la source principale de mon dessin. [...] [Je l'ai trouvé] sur un site de fond d'écran et je pensais vraiment que cette image était libre de tout droit. [...]. S'aider de photographies à titre de référence est tout à fait normal, en utilisant vos propres photographies, images de stock ou autre. Quand j'ai besoin d'une photographie je l'achète [...] ou je demande la permission à l'auteur. Je suis désolé je n'ai pas cherché assez pour trouver la personne qui a fait cette photo. [...] J'ai trouvé le photographe, je vais donc lui écrire pour clarifier ce point. Mes excuses les plus sincères pour le photographe, et à tous ceux qui peuvent se sentir floués par l'utilisation d'une image de référence

Mea-culpa de Mikel Janin
Sinon, je n'ai pas grand chose à dire sur la photographie Into the Mist de Greg Martin, si ce n'est que la trouve très jolie et je t'invite vivement à aller visiter sa galerie sur »son site« car son travail est vraiment très bon, notamment ses Noir et Blanc hyper contrastés.

PS: Personnellement, je ne trouve pas qu'il y a de quoi fouetter un chat, j'ai déjà montré sur ce blog, des cas bien plus grave où les plagieurs avait tout simplement photoshopé leur source.