Son altesse mégalo le nain pourpre de Minneapolis dont on ne doit pas dire le nom
14
avr.
2012
"Si vous voulez vraiment être une star, nous pouvons le faire dans la voiture de votre maman".
(Classe non !?!!)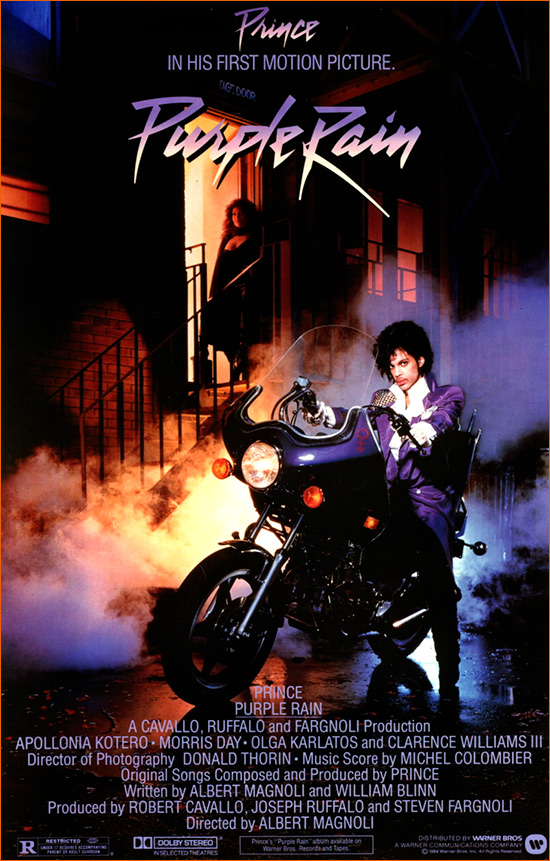 Purple Rain de Magnoli (1984).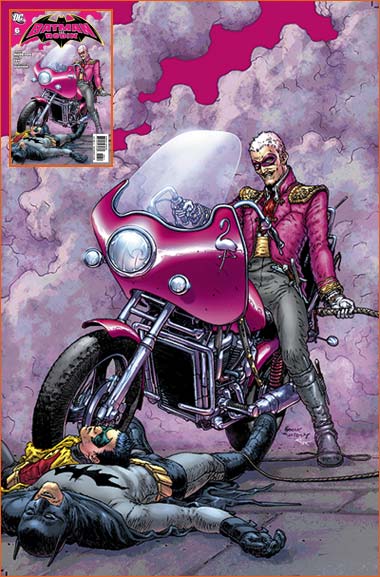 Batman and Robin #6 de Tan, Glapion, et Morrison (Couverture de Quitely).
Dans le comic book Batman and Robin #6 - "Revenge of the Red Hood - Part 3" (Tan, Glapion, et Morrison, DC Comics) Frank Quitely, le dessinateur de la couverture, pastiche l'affiche du film d'Albert Magnoli, Purple Rain sur la couverture de la BD. Ici, le Kid alias Prince est remplacé par le tueur Eduardo Flamingo.
Pitch du film:

Intransigeant et mégalomane, le Kid (Prince), musicien de génie, se cloître dans un isolement protecteur. Le leader d'un groupe funk, Morris (Morris Day), lui dispute une notoriété grandissante et le cœur de la belle et mystérieuse Apollonia (Apollonia Kotero).
Les personnages de ce film interprètent pratiquement tous leur propre rôle, à commencer par Prince, la star des années quatre-vingts.
Le film, tout comme l'album l'accompagnant, est un énorme succès aux Etats-Unis. Dès le week-end de sa sortie, il détrône SOS Fantômes à la première place du box-office. Le film reçoit l'Oscar de la meilleure musique de film en janvier 1985.
En France, la réception est toute autre. Le long métrage sort avec de six mois de retard dans une indifférence quasi générale. Prince n'a réellement obtenu de succès en Europe qu'avec l'album Parade, édité deux ans après.

Prince: "Au commencement, Dieu fit la mer, mais sur le 7ème jour, il m'a fait".