Copier/Coller
15
janv.
2021
La notoriété, c'est comme de manger des cacahuètes : quand on commence, on ne peut plus s'arrêter.

Andy Warhol | Andy Warhol's exposures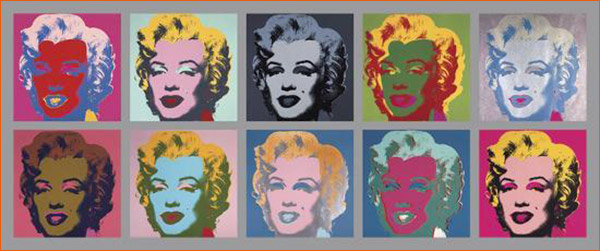 Ten Marilyns de Warhol (1967).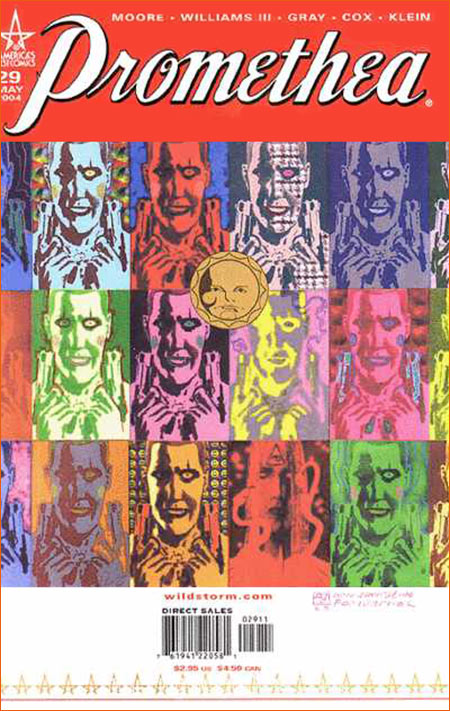 Promethea #29 de Williams III et Moore (Couverture).
Dans le comics book Promethea #29 -"Valley of the dolls" (Williams III et Moore, America's Best Comics) J.H. Williams III parodie le tableau d'Andy Warhol, Ten Marylins, sur la couverture de sa BD.
Pour avoir plus d'informations sur cette toile -pop art- et en voir d'autres adaptations, va faire un tour »ici« , »là« , aussi »ici« , et encore »là« où j'ai déjà développé le sujet. 😉

Quand je suis vraiment impressionné, je suis si ému que je ne peux plus parler. Heureusement, la plupart des gens qui travaillent pour moi sont si émus qu'ils ne peuvent plus s'arrêter de parler.

Andy Warhol | Andy Warhol's exposures