En (re)tenue !
10
nov.
2014
Un geek est un gars qui a tout pour lui, mais il est tout simplement trop jeune. Il a obtenu le logiciel, mais il n'a pas encore le matériel.

John Hughes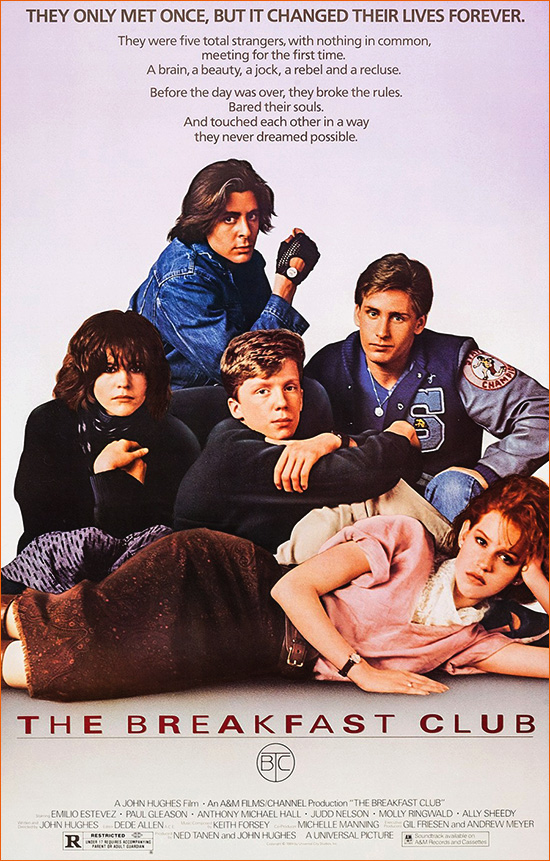 Breakfast Club de Hughes (1985).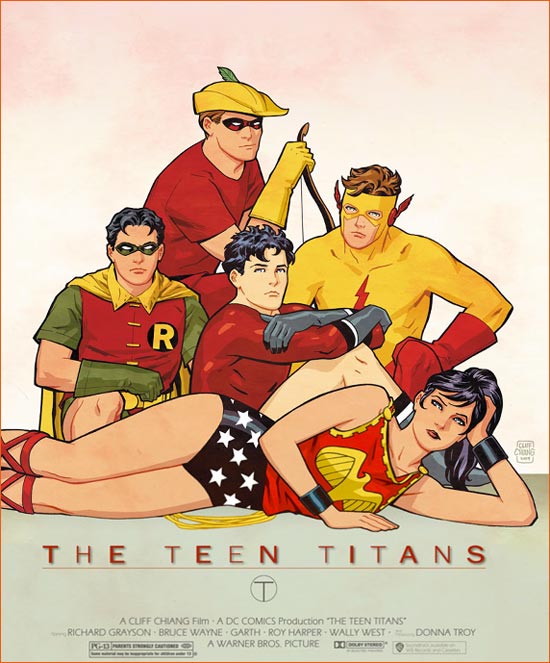 Ex-libris The Teen Titans de Cliff Chiang.
Sur un Ex-libris tiré de l'univers The Teen Titans (DC Comics) Cliff Chiang pastiche l'affiche du film de John Hughes Breakfast Club sur la couverture de sa BD. Ici, Molly Ringwald alias Claire Standish se transforme en Wonder Girl alias Donna Troy, Ally Sheedy alias Allison Reynolds en Robin alias Dick Grayson, Anthony Michael Hall alias Brian Johnson en Aqualad alias Garth, Emilio Estévez alias Andrew Clarke en Kid Flash alias Wally West, et Judd Nelson alias John Bender en Speedy alias Roy Harper.
Pour avoir plus d'informations sur ce film et en voir une autre parodie, va faire un tour »ici« où j'ai déjà traité le sujet. 😉

Je ne prends pas les ados pour une forme inférieure de l'espèce humaine.

John Hugues