Laichez la tranquille !
22
sept.
2015
Moi, au soleil, je m'habille Coppertone

Slogan Coppertone

Coppertone Girl de Ballantyne pour la marque Coppertone.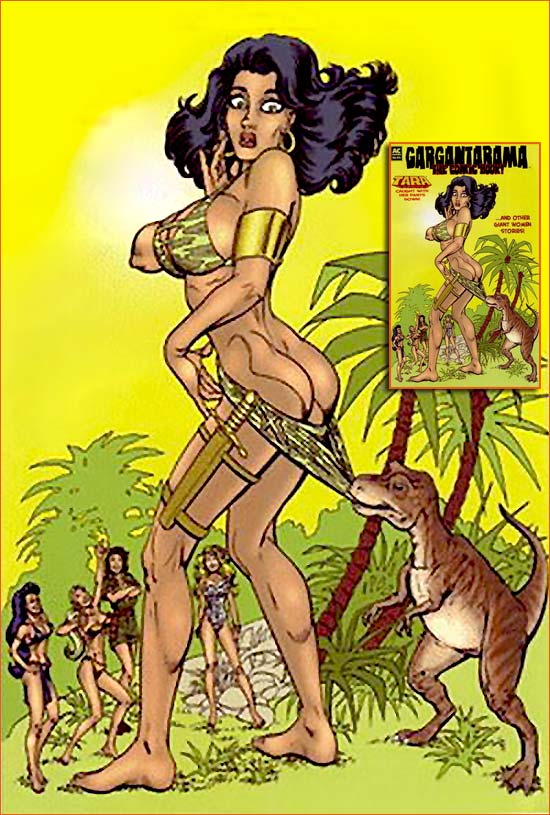 Gargantarama: The comic book ! #1 de Heike et Gorby (Couverture).
Dans le comics book Gargantarama: The comic book ! #1 - "Tara caught with her pants down" (Heike et Gorby, AC Comics) Mark Heike pastiche une affiche publicitaire de la célèbre marque de crème solaire Coppertone, sur la couverture de sa BD. Cette illustration, Coppertone girl, est l'œuvre de la dessinatrice Joyce Ballantyne. Ici, la fillette est remplacée par Tara Fremont alias Too-Tall Tara, et le chien par un dinosaure.
En 2006, la même année que la sortie en kiosque du comics, l'illustrateur Frank Cho a lui aussi reprit le concept de Too-Tall Tara en Coppertone Girl.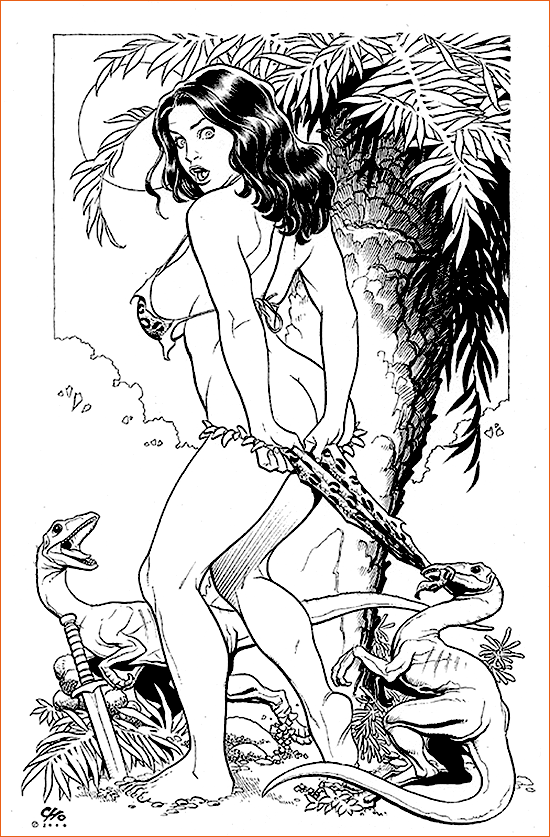 Ex-Libris Gargantarama (Tara Fremont) de Cho.
Je ne sais pas lequel des deux dessinateurs à la primeur de l'idée, mais ma préférence va pour le dessin de Frank Cho, bien que celui de Mark Heike soit plus proche de l'originale de Joyce Ballantyne notamment pour le placement des bras et l'expression du visage.
Pour avoir plus d'informations sur la marque Coppertone et voir d'autres parodies de cette affiche, rends toi »ici« et »là« où j'ai déjà traité le sujet. 😉

Le bronzage, encore un truc qu'est pas pour moi, ça. Si vous voulez mon avis, rien n'est plus triste qu'un postérieur pâle dans un ensemble bronzé. C'est comme un coin de Flandres corporel perdu dans une Côte d'Azur anatomique.

Jean Yanne | J'me marre