Hache le bucheron à la tronçonneuse
10
oct.
2015
J'ai toujours été intéressé par la caméra et les effets de celle-ci. C'est ce qui m'a attiré vers le cinéma, en premier lieu.

Sam Raimi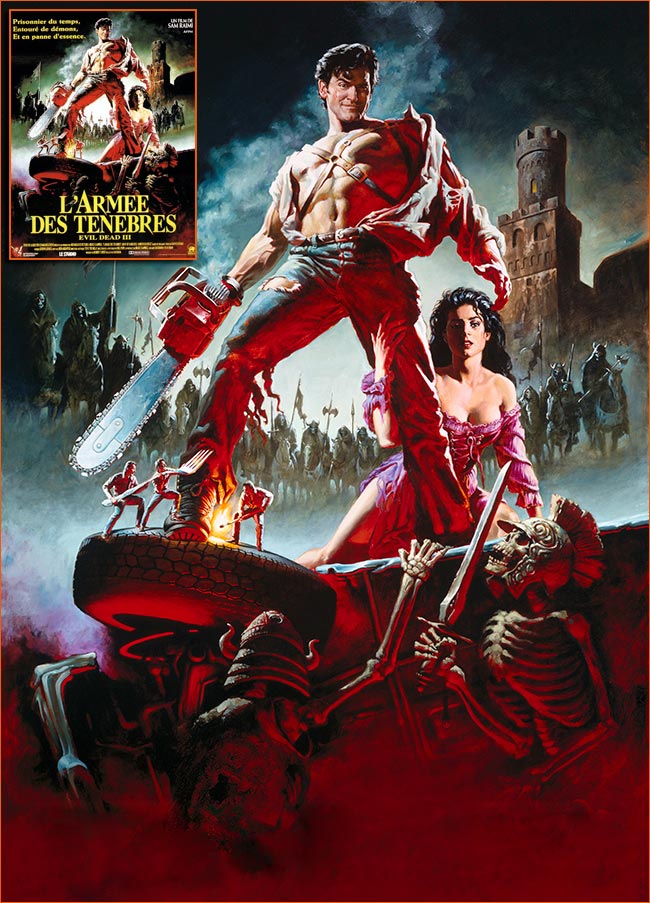 Evil Dead III : L'armée des ténèbres de Raimi (1994).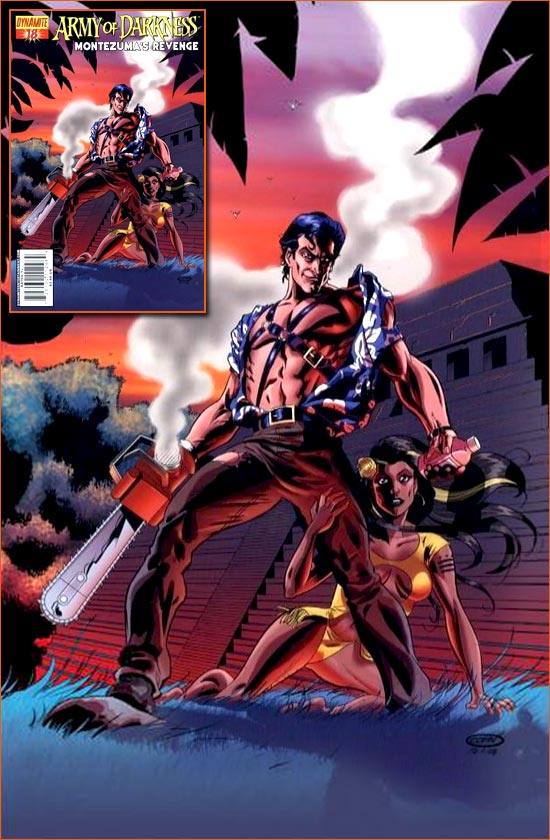 Army of Darkness #18 de Simons et Serrano (Couverture de Cohn).
Dans le comics book Army of Darkness #18 - "Montezuma's Revenge" (Simons et Serrano, Dynamite) Scott Cohn, l'illustrateur de la couverture parodie l'affiche du film de Sam Raimi, Evil Dead III: L'armée des ténèbres, sur la couv' de sa BD.
Pour avoir plus de détails sur ce troisième volet d'Evil Dead et en voir d'autres pastiches, va faire un tour »ici« et »là« où j'ai déjà traité le sujet.
Evil Dead III: L'armée des ténèbres a remporté un succès considérable lors de ses passages en festivals. Présenté en compétition lors du Festival du film fantastique d'Avoriaz en 1993, le film de Sam Raimi s'est adjugé plusieurs récompenses majeures du genre: le Saturn award du Meilleur film d'horreur, le Corbeau d'or à Bruxelles, ainsi que le Prix du public au Fantasporto.

PS: D'après le réalisateur du remake d'Evil Dead, Fede Alvarez, Sam Raimi va de nouveau ouvrir le Necronomicon pour de nouvelles aventures. Groovy !