Désigné volontaire
04
avr.
2014
La pire calamité après un général bête, c'est un général intelligent.

Charles de Gaulle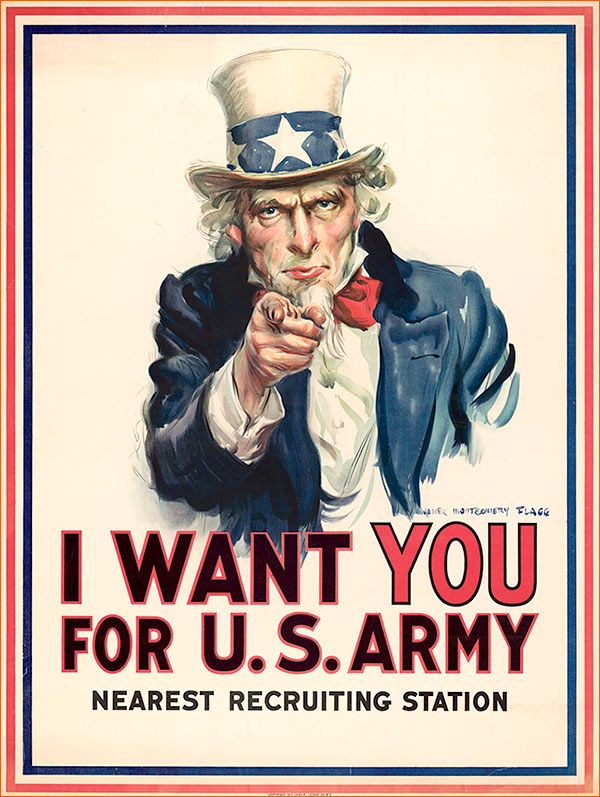 I want you for U.S. Army de Flagg pour la couverture du journal Frank Leslie's Illustrated Weekly (1916).

The Haunted Tank #4 de Flint et Marraffino (Couverture de Davis).
Dans le comics book The Haunted Tank #4 - "I had rather die than be whipped !" (Flint et Marraffino, Vertigo) Shane Davis, le dessinateur de la couv', pastiche l'illustration I want you for U.S. Army de James Montgomery Flagg, sur la couverture de sa BD. Ici, l'oncle Sam est remplacé par le fantôme du général James Ewell Brown Stuart de l'armée des états confédérés.
Pour avoir plus d'informations sur cette illustration de Flagg et en voir d'autres parodies, c'est par ici que ça se passe: 1 - 2 - 3 - 4 - 5 - 6 - 7. 😉
En 2010, pour la promotion du film Kick-Ass de Matthew Vaughn, la production avait sorti une série d'affiches vintages dont celle ci-dessous qui n'est pas s'en rappeler l'illustration de James Montgomery Flagg: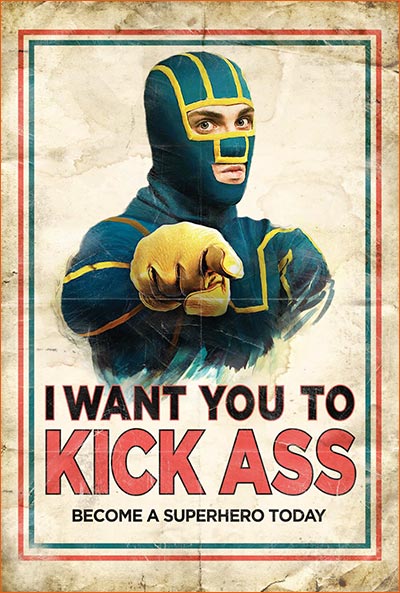 Kick-Ass de Vaughn (2010).
Ici, Aaron Taylor-Johnson alias Dave Lizewski alias ""le super héros"" Kick-Ass, se prend pour l'oncle Sam. Ce film est l'adaptation du comics du scénariste Mark Millar. Ce dernier est également producteur exécutif du film. Et pour cause, il s'est extrêmement impliqué tout le long de la production du long métrage, refusant que les choix de montage, par exemple, soient faits plus pour des questions économiques que pour la qualité du film en elle-même. Il a ainsi refusé de rendre le film moins violent ou moins vulgaire considérant que cela faisait partie de l'essence même de l'histoire.

Un général ne se rend jamais, même à l'évidence.

Jean Cocteau