L'écureuil suédois
22
juil.
2014
Ekorre se traduit par écureuil en suédois.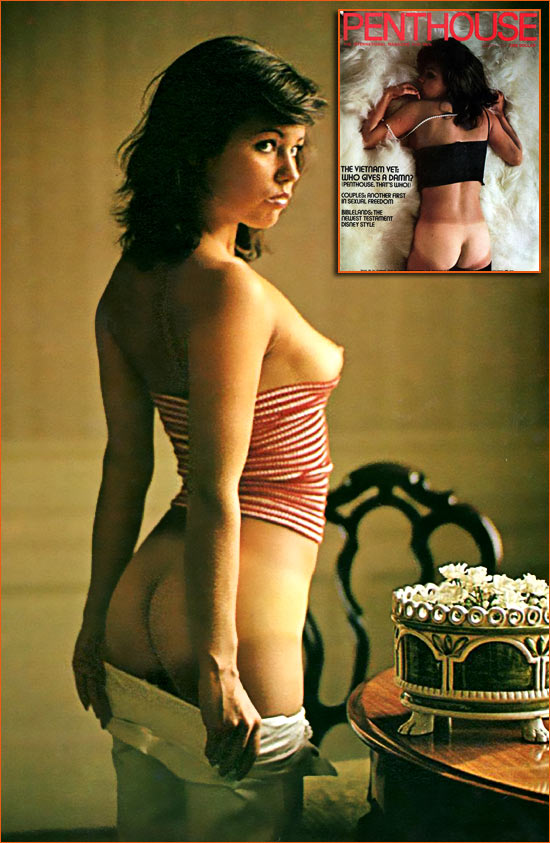 Photographie d'Ekorre par Larsson pour Penthouse. (1974).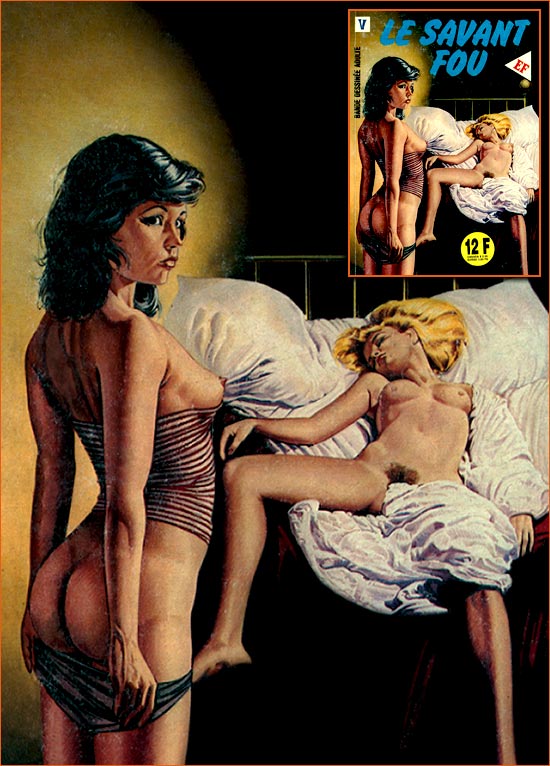 Série Violette - Tome 21 de Lucciano, Dalla Santa, et Pigi (Couverture).
Dans le fumetti Série Violette - Tome 21 - "Le savant fou" (Lucciano, Dalla Santa, et Pigi, Elvifrance) Lucciano plagie une photographie de Marie Ekorre tirée du magazine Penthouse de mars 1974, sur la couverture de sa BD. Ce cliché est l'œuvre du photographe Hans Larsson.
Pour avoir plus de détails sur ce mensuel masculin pour adulte et en revoir d'autres Pets, c'est par iic que ça se passe: 1 - 2 - 3 - 4. 😉
C'est la suédoise, Marie Ekorre, qui est doublement à l'honneur dans cet exemplaire du magazine paru en mars 1974. -Doublement-, car elle fait la couverture, et on la retrouve aussi en page centrale en tant que Penthouse's Pet of the Month sous l'objectif de Hans Larsson, dans une série de clichés intitulés: Bottom Up. Dans ce numéro, on croise aussi, Sarah Crutchfield shootée par Earl Miller, et Suzanna Hayes par Bob Guccione. Et sinon, on peut lire une interview du musicien Eubie Blake par Richard Ballad, ou encore un article de Tim O'Brien titré The Vietnam veteran prisoner of peace ...

Il n'y a qu'une antistrophe entre femme folle à la messe et femme molle à la fesse.

François Rabelais | Vie inestimable du grand Gargantua