Douche froide
25
août
2016
Economisez l'eau, prenez votre douche avec un ami.

Antoine Chuquet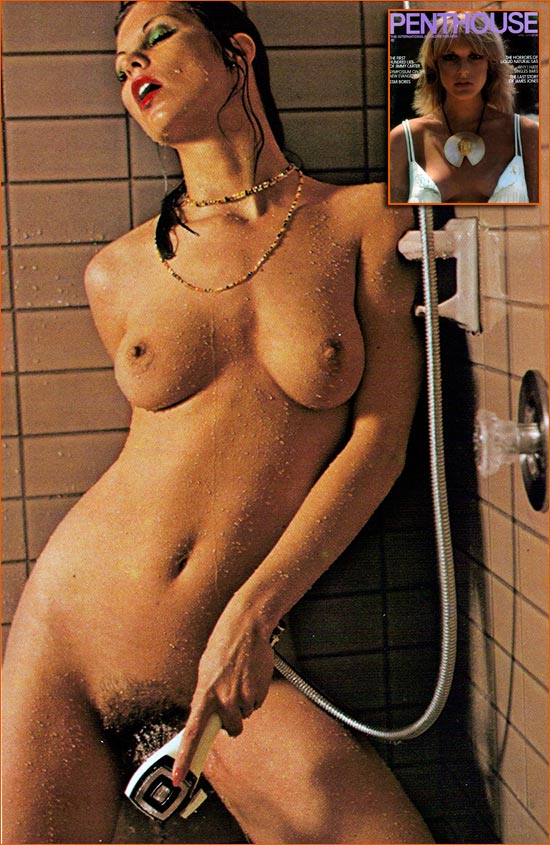 Photographie de Roberts par Malinowski pour Penthouse (1978).

Les drôlesses - Tome 5 de Dino et Pizzardi (Couverture de Molino).
Dans le fumetti Les drôlesses - Tome 5 - "Palo Alto" (Dino et Pizzardi, Elvifrance) l'illustrateur de la couv', Roberto Molino, plagie une photographie de Mariwin Roberts prise par Stan Malinowski pour le numéro d'avril du magazine Penthouse sur la couverture de sa BD. Ici, la drôlesse remplace Mariwin.
Pour avoir plus de détails sur ce mensuel masculin pour adulte et en revoir d'autres Pets, c'est par ici que ça se passe: 1 - 2 - 3 - 4 - 5 - 6 - 7 - 8 - 9. 😉
Dans ce numéro paru en avril 1978, c'est Jane Hargrave shootée par Bob Guccione qui est en Une du mag'. A l'intérieur, sous l'objectif de Malinowski, c'est Mariwin Roberts qui est la Penthouse Pet's of the month du mois. Dans une série de clichés intitulés: Sky Queen, on la voit tour à tour: faire du deltaplane, se prélasser sur la plage, prendre une douche, et se tripoter sur son canapé.
Et au beau milieu de toute une pléiade d'autres Pets, on peut lire différents articles dont The first hundred lies of Jimmy Carter de Craig S. Karpel, ou la dernière histoire de James Jones: Stateside.

Un jour, en prenant sa douche, Dieu découvrit qu'il avait un nombril et commença à se poser la question de son origine.

Denis Langlois