Stars and Stripes
19
déc.
2013
Nous prenons les étoiles du ciel, le rouge de notre pays d'origine [l'Angleterre], avec des bandes blanches en guise de séparation montrant ainsi que nous nous sommes séparés d'elle, et les bandes blanches passeront à la postérité comme symbole de liberté.

George Washington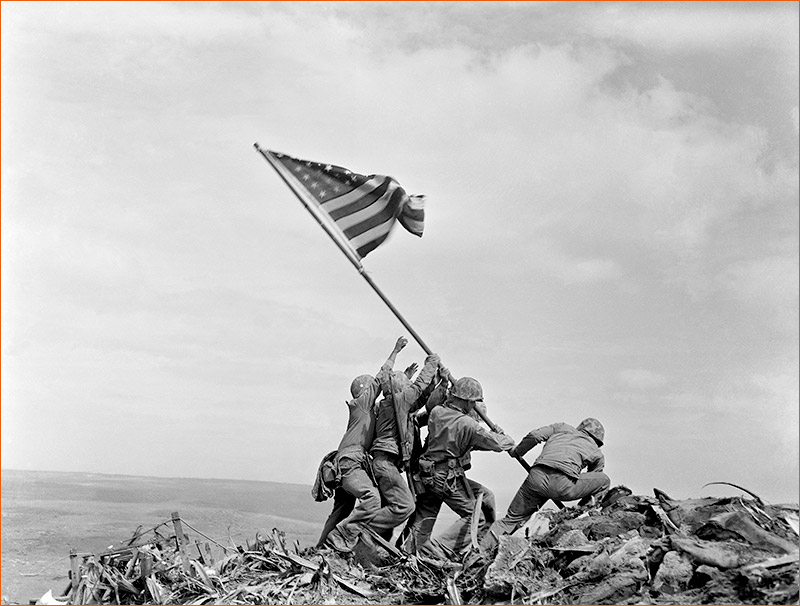 Raising the flag on Iwo Jima par Rosenthal (1945).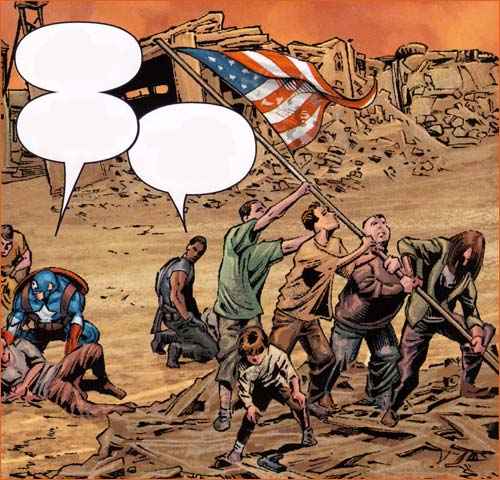 Utimates - Volume 3 Collectif (Dernière planche, case 4).
Dans le comics book Ultimates - Volume 3- "Independence Day" (Collectif, Marvel) Mike Deodato Jr pastiche la photographie Raising the flag on Iwo Jima de Joe Rosenthal sur une planche de sa BD. En arrière plan, on reconnait Captain America et le Faucon aidant les victimes du carnage provoqué par Arnim Zola.
Pour avoir plus de détail sur cette célèbre photographie et en voir d'autres adaptations, c'est par ici que ça se passe: 1 - 2 - 3 - 4 - 5. 😉

PS: Le photographe Gérard Rancinan avec son cliché Voici le temps des émeutes pastiche lui aussi la photo de Joe Rosenthal.