La propagande fait des adhérents, elle ne fait pas des soldats.

André Malraux | Antimémoires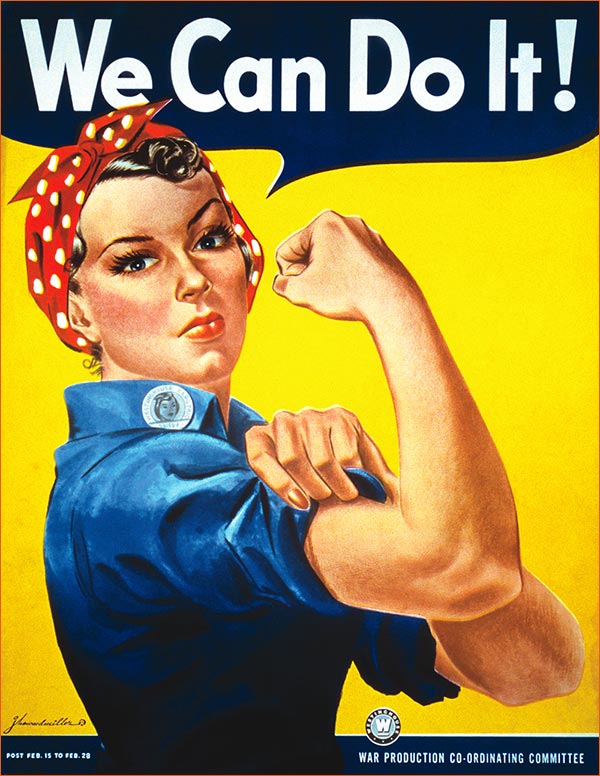 We can do it ! de Miller (1943).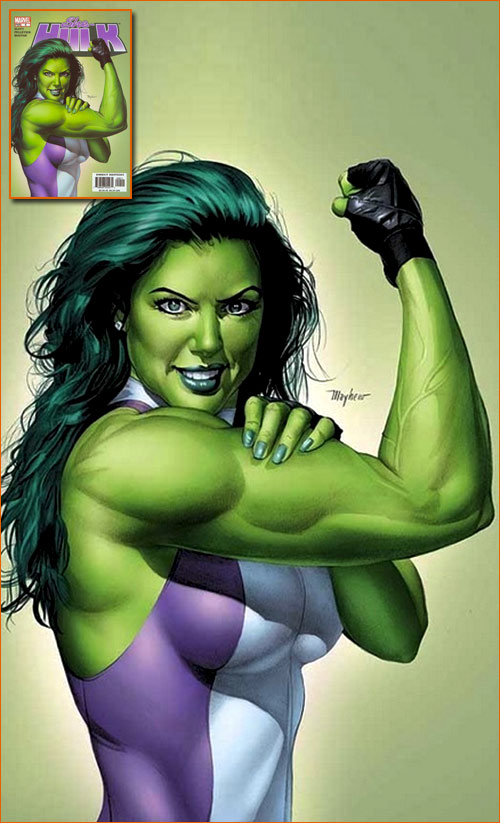 She-Hulk #9 de Pelletier et Scott (Couverture de Mayhew).
Dans le comics book She-Hulk #9 - "Strong enough" (Pelletier et Scott, Marvel) Mike Mayhew, l'illustrateur de la couv', parodie l'affiche We can do it ! de J. Howard Miller, sur la couverture de sa BD. Ici, Geraldine Hoff Doyle alias Rosie the Riveter est remplacée par She-Hulk alias Jennifer Walters.
Pour en apprendre plus sur cette célèbre affiche et en voir un autre pastiche, va faire un tour »ici« où j'ai déjà traité le sujet. 😉
Après sa création en 1943 et sa réappropriation par les féministes dans les années 1980, We can do it ! a fait la couverture du magazine Smithsonian en 1994, et a été reprise sur un timbre postal américain en 1999.

Julia Gillar (2010).
Elle a aussi été détournée dans le cadre de diverses campagnes politiques, comme en 2010 pour célébrer la première femme devenue Premier ministre d'Australie: Julia Gillar.
Plus récemment, des photographes ont aussi détourné cette icône de propagande à leur sauce ...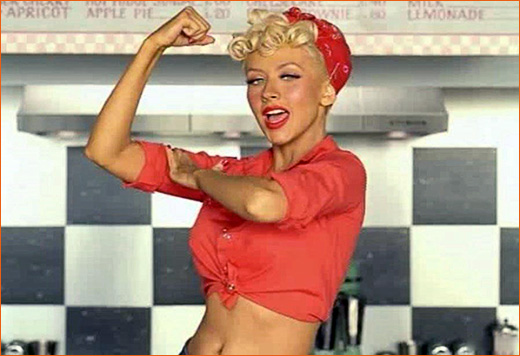 Photographie de tournage du clip du single Candyman de Christina Aguilera (2007).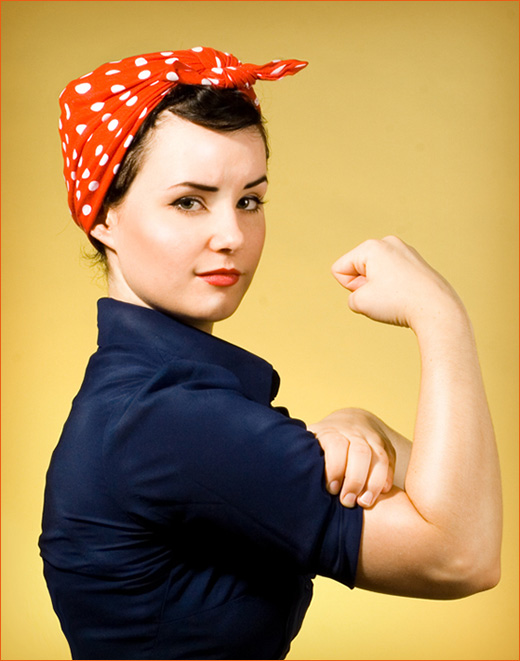 Photographie du model Drea Morsby par Kate O'Brien (2008).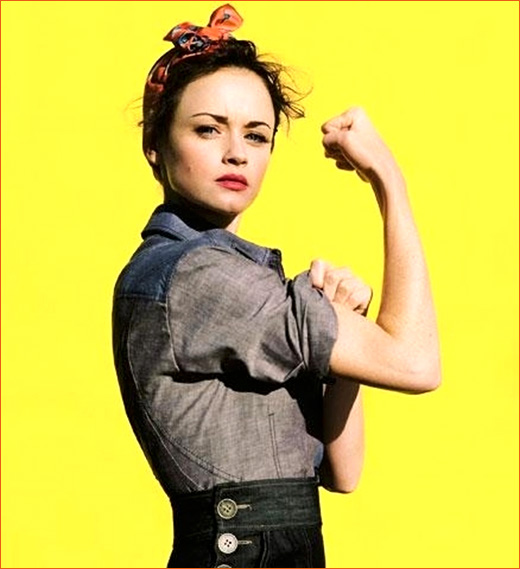 Photographie de l'actrice Alexis Bledel pour le magazine Glamour (2009).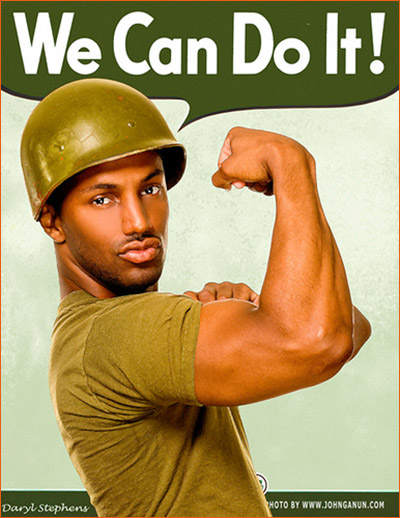 Photographie de l'acteur Daryl Stephens par John Ganun pour le mouvement LGBT (2010).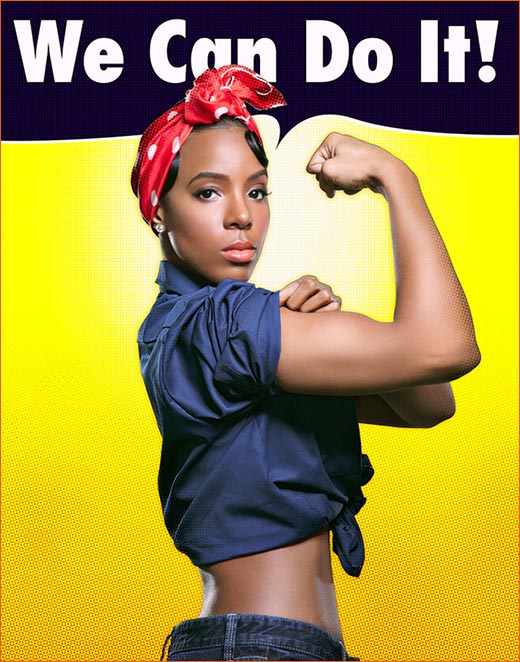 Photographie Alter-ego de la chanteuse Kelly Rowland par Derek Blanks (2010).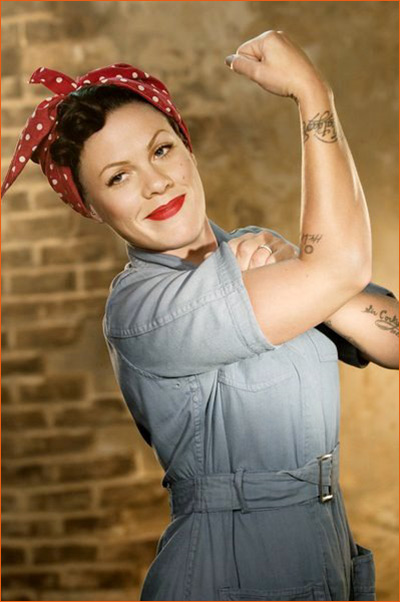 Photographie de tournage du clip du single Raise your glass de Pink (2010).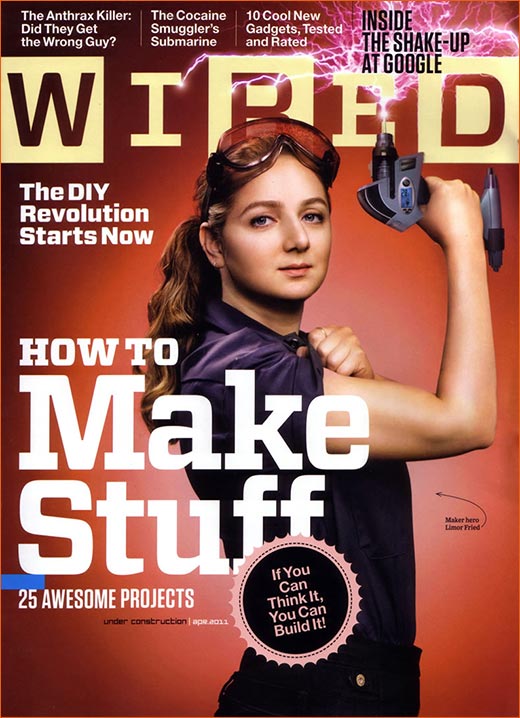 Photographie de l'ingénieure Limor Fried pour le magazine Wired (2011).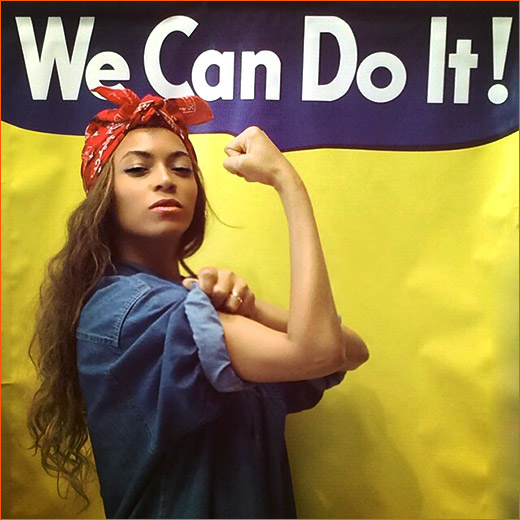 Photographie de la chanteuse Beyoncé Knowles postée sur son Instagram (2014).

PS: Cette affiche, qui demeure très populaire, est l'une des dix images les plus demandées à la National archives and records administration.