Dr. of Thuganomics
17
nov.
2015
Si vous n'apprenez pas de vos erreurs, elles deviennent alors des regrets.

John Cena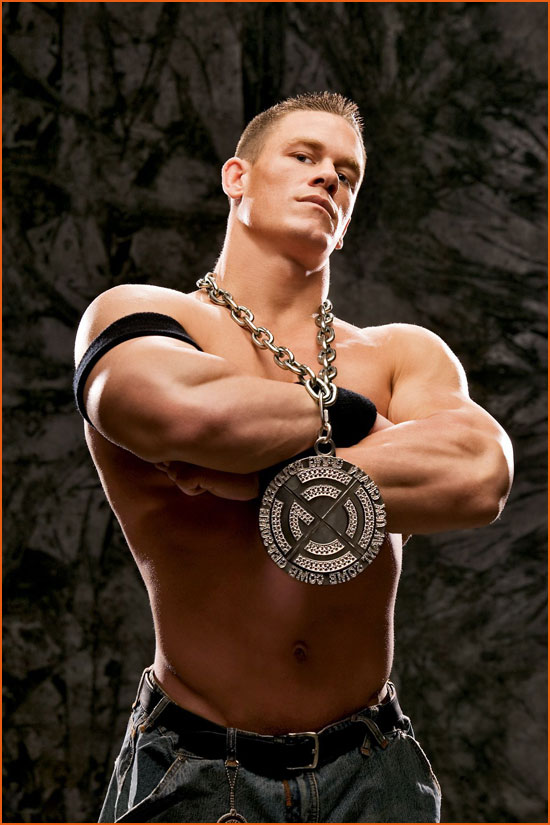 Photographie de John Cena pour un poster de WWE magazine.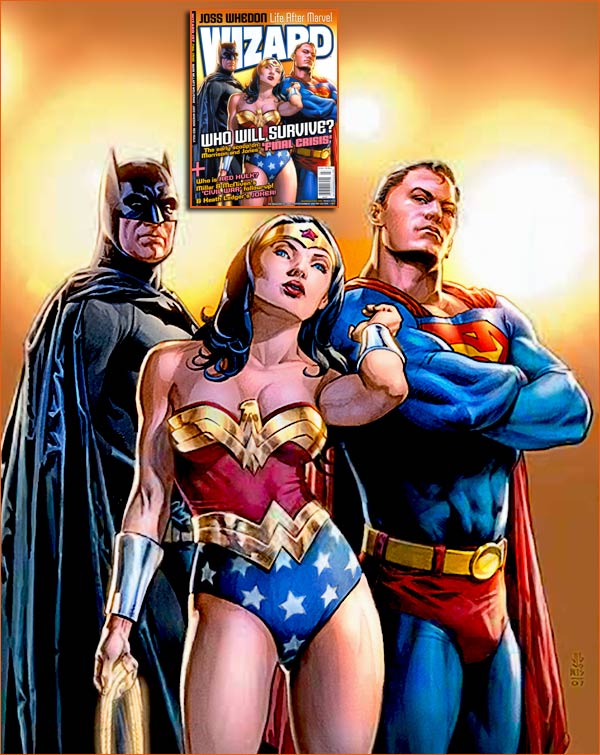 Wizard #197 (Couverture de Jones).
Sur la couverture du mensuel Wizard #197 paru en janvier 2008 (Wizard Entertainment) J.G. Jones plagie un poster de WWE magazine du catcheur John Cena. Ici, Superman alias Clark Kent arbore les traits et l'attitude du lutteur.
Même si Wizard: The Magazine of Comics, Entertainment and Pop Culture, n'est pas une bd à proprement parlé, ce magazine US traite de l'actualité des comics book et de toute l'activité qui gravite autour dans le domaine du cinéma, des jeux vidéo, des séries animées... Bref avec cet article, je ne fais donc qu'une toute petite entorse à la ligne éditoriale de kiCswiLA?. 😉
En 2006, le dessinateur J.G. Jones, notamment connu pour son travail sur Final Crisis et Wanted, s'est vu décerner le titre de Cover Artist of the Year par Wizard Magazine.
Pour avoir plus de détails sur le mensuel de catch WWE Magazine, va faire un tour »ici« où j'ai déjà traité le sujet.
John Felix Anthony Cena (1977) est un catcheur, rappeur et acteur américain. Il travaille actuellement à la World Wrestling Entertainment dans la division Raw.
Il a remporté treize titres mondiaux au cours de sa carrière: onze fois le championnat de la WWE (le record) et deux fois le championnat du monde poids lourds de la WWE. John Cena a également été trois fois champion des Etats-Unis de la WWE et quatre fois champion par équipes. Il est aussi le vainqueur du Royal Rumble de 2008 et 2013.
En dehors du catch, John Cena a sorti un album avec son cousin The Trademarc nommé You can't see me qui contient notamment le thème d'entrée de Cena à la WWE. Il a également tourné des films tels que The Marine en 2007 où il incarne le personnage de John Triton. Il a également joué dans Legendary et est apparu dans des séries comme Hannah Montana.
Qui aurait pu voir venir John Cena ? Quand il a fait ses débuts à SmackDown en Juin 2002, il n'était qu'un rappeur en collants violets. Un an après son arrivée, il est devenu le -Dr. of Thuganomics-, spécialiste du rap freestyle et des cadenas portés autour du cou. Aujourd'hui, il est la plus grande star de la WWE, mais aussi la plus polarisante.

PS: Wizard Magazine est paru pour la première fois en juillet 1991 et s'est arrêté en mars 2011.