Lever de couleurs
26
avr.
2012
Je suis fier de contribuer un peu à ce que représentent les Etats-Unis.

Joe Rosenthal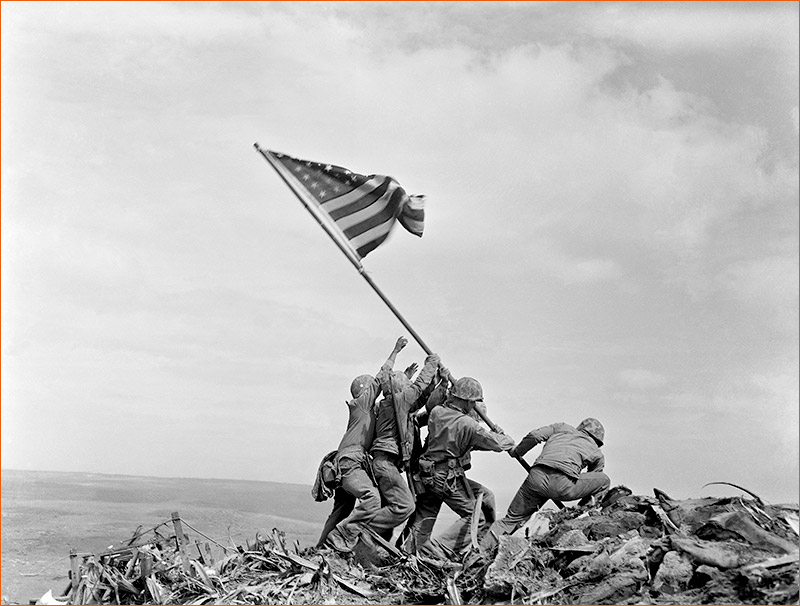 Raising the flag on Iwo Jima par Rosenthal (1945).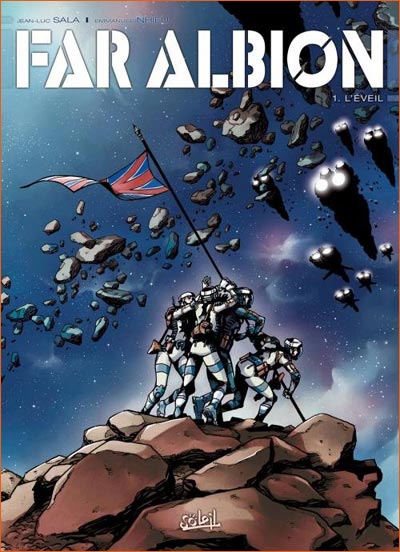 Far Albion - Tome 1 de Nhieu et Sala (Couverture).
Dans Far Albion - Tome 1 - "L'éveil" (Nhieu et Sala, Soleil) Nhieu pastiche la photographie Raising the flag on Iwo Jima de Joe Rosenthal sur la couverture de sa BD. Ici les marines dressant la bannière étoilée son remplacés par des Albians hissant les couleurs du secteur britannique.
Pour avoir plus de détails sur ce célèbre cliché et en voir d'autres adaptations, va faire un tour »ici« et »là« où j'ai déjà évoqué le sujet. 😉

PS: Joe Rosenthal a été sollicité par les journalistes après les Attentats du 11 septembre 2001 pour commenter la photographie des pompiers prises par Thomas E. Franklin »Ground Zero Spirit«. Celle-ci représente en effet trois hommes hissant le drapeau américain sur les ruines du World Trade Center et fait penser à la photographie de Rosenthal.