Nightwarriors
30
oct.
2015
Si ma femme ouvrait un bistrot, elle me verrait plus souvent.

Philippe Geluck | Ma langue au chat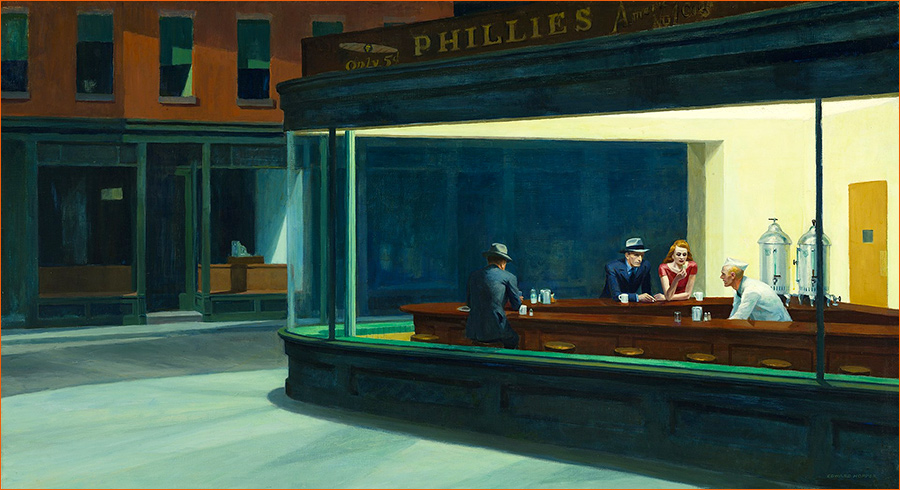 Nighthawks de Hopper exposé au Art Institute of Chicago (1942).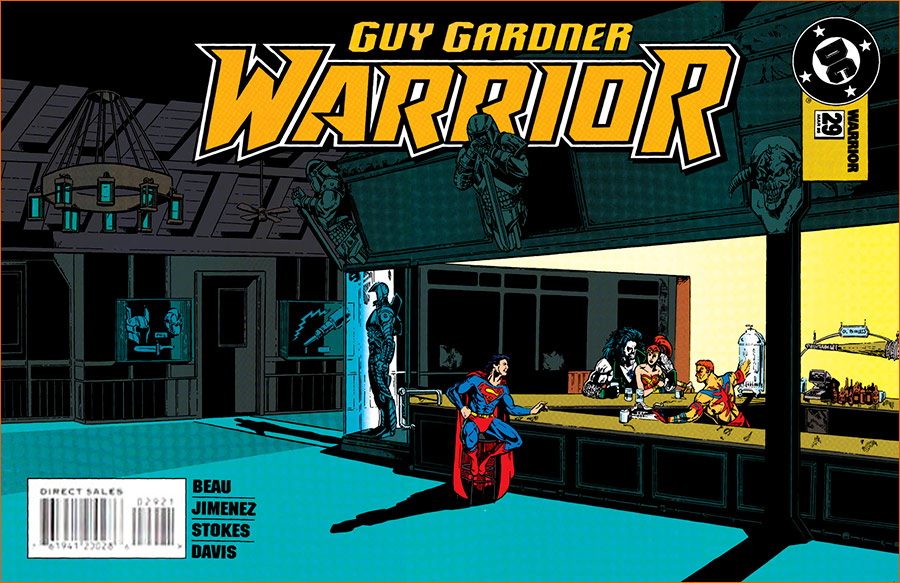 Guy Gardner: Warrior #29 (DC Comics) de Beau et Jimenez (Couverture).
Dans le comics book Guy Gardner: Warrior #29 - "It's my party and I'll fight if I want to" (Beau et Jimenez, DC Comics) Phil Jimenez parodie la toile d'Edward Hopper, Nighthawks, sur une des couvertures bis de sa BD. Ici, le Philies est remplacé par le Warrior de Guy Darrin Gardner alias Vuldarian Warrior, et les clients par Superman, Lobo, et Artemis.
Pour avoir plus de détails sur ce tableau américain et en voir d'autres pastiches, c'est par ici que ça se passe: 1 - 2 - 3 - 4 - 5 - 6 - 7 - 8 - 9. 😉

Quand on noie son chagrin au bistrot, on ne doit plus appeler cet établissement un débit de boissons mais plutôt un dépit de boissons.

Damien Caillaud | Une boîte de petits "moi"