Black "Mazza" Canary
16
juin
2008
Après Yamila Diaz-Rahi et Pamela Anderson, Greg Land continue de faire tourner la photocopieuse à pin-up de magazine...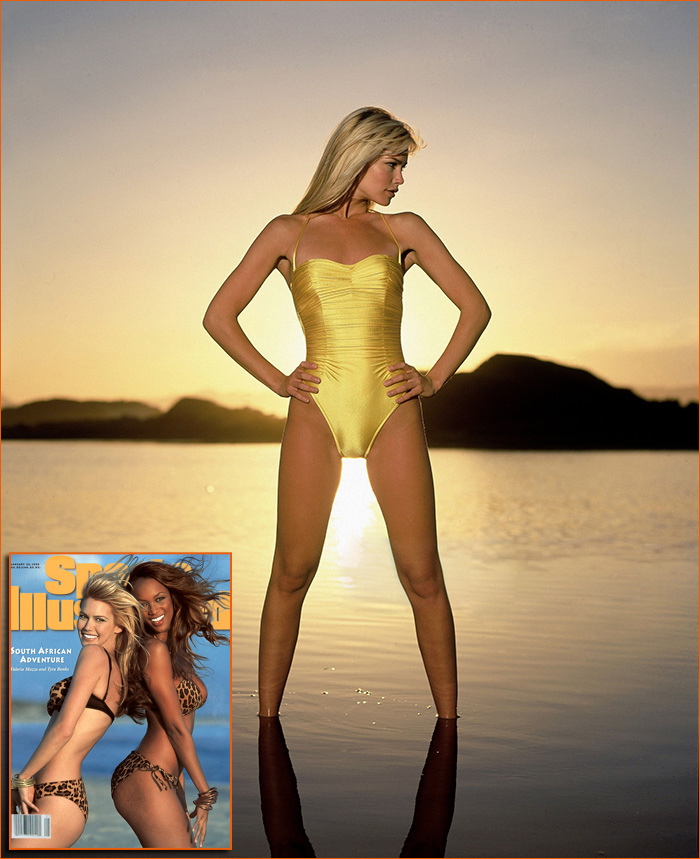 Photographie de Mazza par Iooss pour le magazine Sports Illustrated Swimsuit Issue (1996).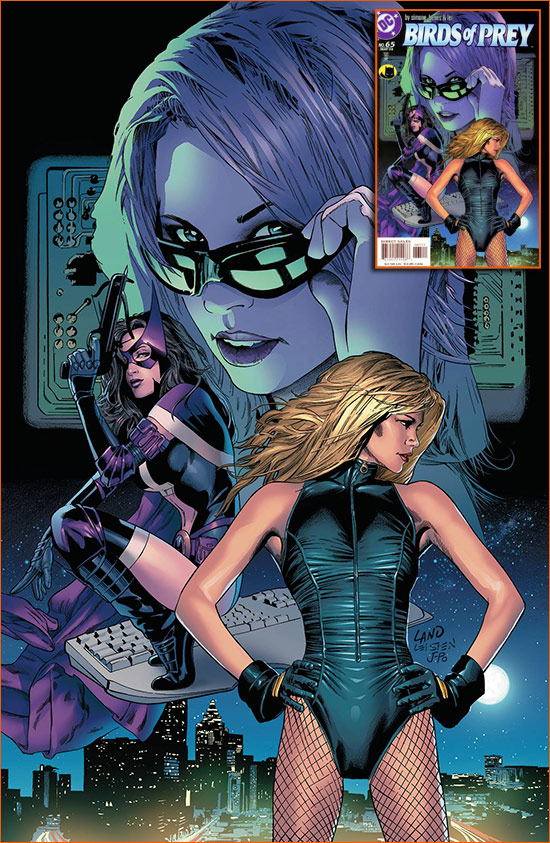 Birds of Prey #65 de Benes et Simone (Couverture de Land).
Dans le comics book Birds of Prey #65 - "Sensei & Student - Part 4: Power & Permanence" (Benes et Simone, DC Comics) sorti en mai 2004 aux Etats-Unis, Greg Land décalque un cliché de l'édition spéciale Swimsuit Issue 1996 du magazine Sports Illustrated. Dinah Laurel Lance alias Black Canary en premier plan de la couverture du comics est la copie conforme de la photographie de Valeria Mazza prise en Afrique du Sud par Walter Iooss en 1995.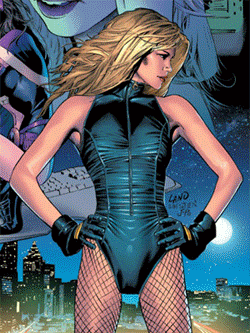 La posture est identique, seul le costume et la chevelure change.
Birds of Prey est une série qui raconte les aventures d'un groupe de super-héroïnes qui sont basées à Gotham City et plus tard à Metropolis. La série a été originalement écrite par Chuck Dixon. Depuis le Birds of Prey #56, Gail Simone a reprit le scénario.
En 2002, le comics a été adapté au format série télé et rebaptisée en français sous le titres: Les Anges de la nuit.
Pour avoir plus d'info sur le magazine Sports Illustrated, tu peux aller faire un tour »ici« où j'ai déjà traité le sujet. 😉

PS: Si tu veux voir d'autres clichés pris par Walter Iooss, tu peux faire un tour sur son site. Tu verras qu'il ne photographie pas que de jolies nanas en maillot de bain. Il a un -tableau de chasse- impressionnant de grands sportifs américains. En même temps quand on tavaille pour Sports Illustrated, c'est un peu beaucoup normal.