Chaque objet dans une image doit contribuer directement au thème central.

Norman Rockwell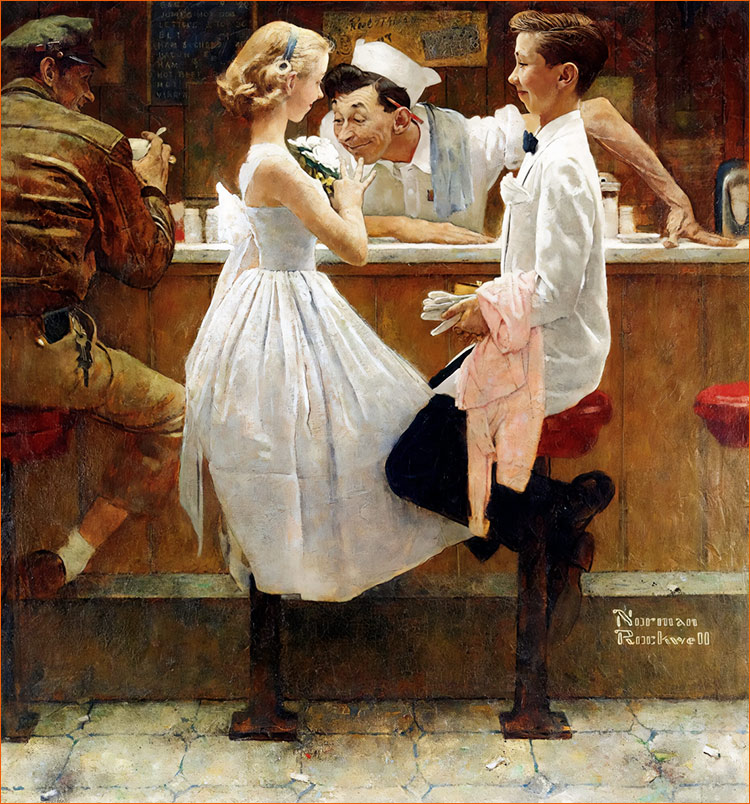 After the prom de Rockwell pour le Saturday Evening Post (1957).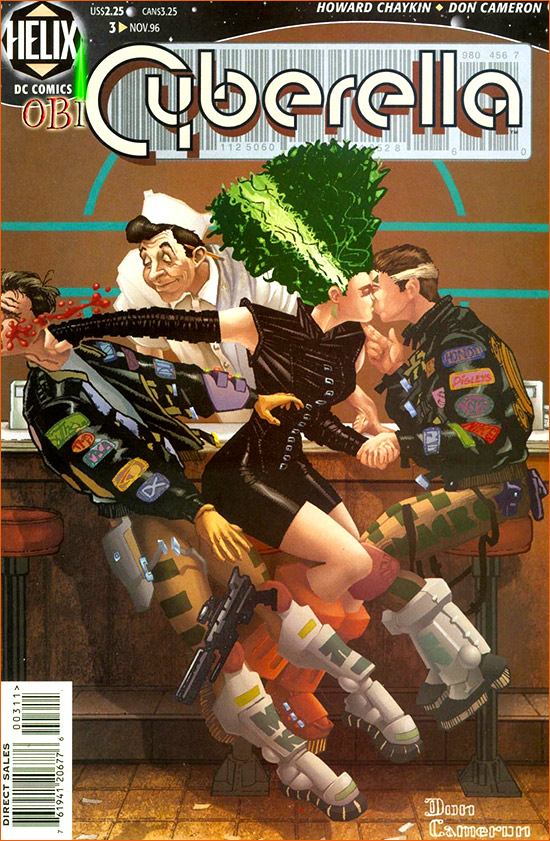 Cyberella #3 de Cameron et Chaykin (Couverture).
Dans le comics book Cyberella #3 (Cameron et Chaykin, Helix DC Comics) Don Cameron parodie l'illustration de Norman Rockwell, After the prom faisant la couverture du Saturday Evening Post du 25 mai 1957 pour illustrer la couverture de sa BD.
Pour plus d'information sur le travail de Rockwell au The Saturday Evening Post, rends-toi »ici« , »là« , »là« , »là« , ou encore »ici« où j'ai déjà traité le sujet.

PS: Cette série cyberpunk ne compte que douze numéros en raison de ces faibles chiffres de vente.