T'as le bonjour d'Alfred !
22
sept.
2013
Certains hommes sont sans but logique. On ne peut les acheter, les intimider, les raisonner ou négocier avec eux. Certains hommes veulent juste voir le monde brûler.

Alfred dans The Dark Knight: Le Chevalier noir de Christopher Nolan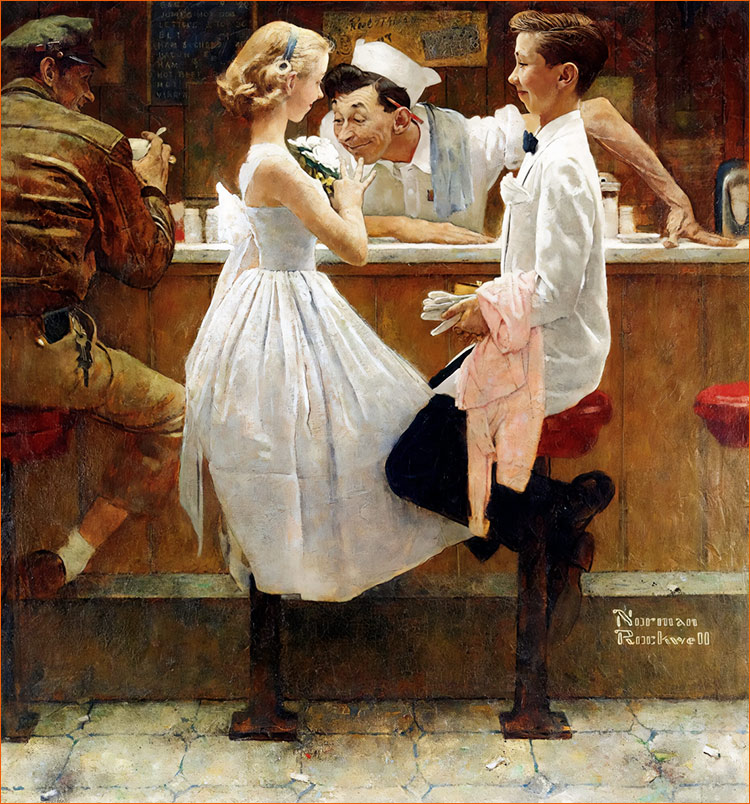 After the prom de Rockwell pour la couverture du Saturday Evening Post (1957).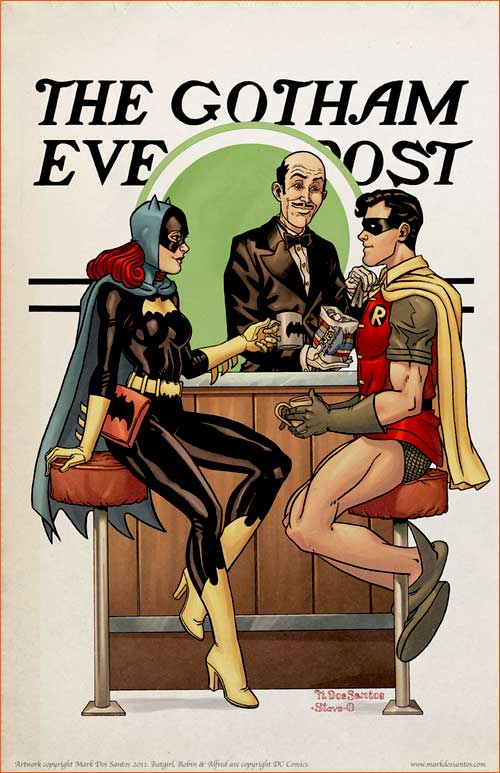 Ex-libris - Batman de Dos Santos.
"What if Rockwell had been from Gotham City?". C'est le sujet que s'est imposé le dessinateur Mark Dos Santos pour une série d'Artwork... et l'Ex-libris - Batman (Dos Santos, DC Comics) d'aujourd'hui est une des réponses à cette interrogation. The Saturday Evening Post du 25 mai 1957, avec en Une l'illustration After the prom de Norman Rockwell, s'est transformé en The Gotham Evening Post. Ici, la Jeune fille est remplacée par Batgirl, le prétendant par Robin, et le serveur par le major d'homme de Bruce Wayne: Alfred.
Pour (re)voir d'autres parodies de cette illustration de Norman Rockwell, c'est par ici que ça se passe: 1 - 2 - 3 - 4.

Entre presque oui et oui, il y a tout un monde.

Alfred de Musset