Un Milkshake chez Rockwell
28
nov.
2012
Dès le début, je ne suis toujours efforcé de capturer tout ce que je voyais aussi complètement que possible.

Norman Rockwell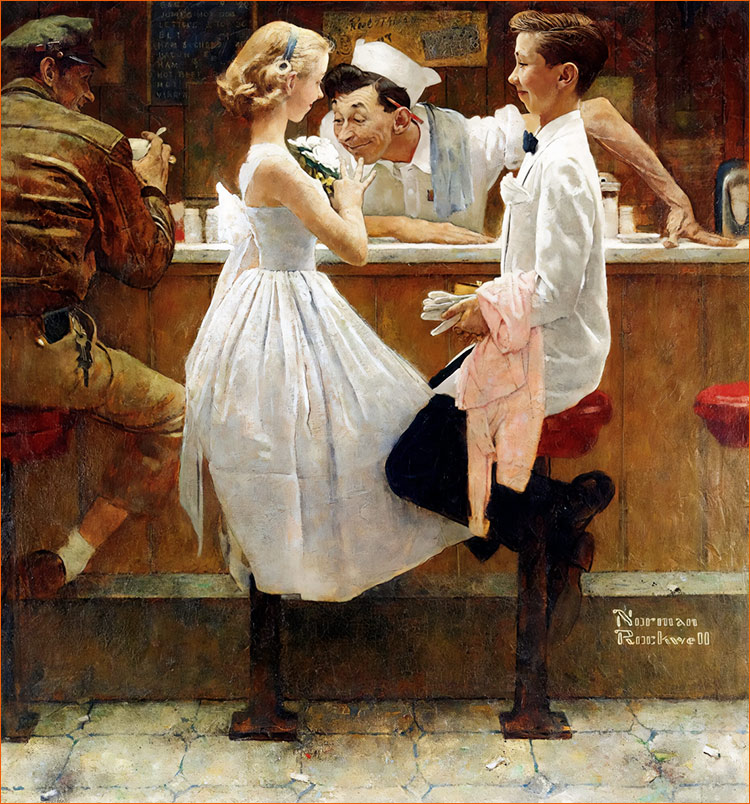 After the prom de Rockwell pour la couverture le Saturday Evening Post (1957).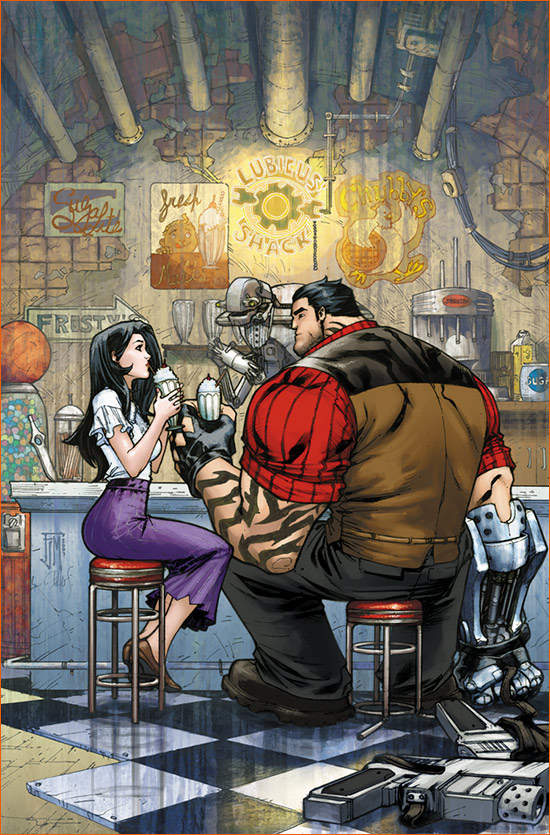 Iron and the Maiden: Brutes, Bims and the City #1 Collectif (Couverture de Turner).
Dans le comics book Iron and the Maiden: Brutes, Bims and the City #1 (Collectif, Aspen) Michael Turner, l'auteur de la couverture, pastiche le dessin After the prom de Norman Rockwell illustrant la Une du Saturday Evening Post du 25 mai 1957. Ici, la jeune fille est remplacée par Angel Chase alias Maiden, Michael Iron prend la place du jeune homme, et le serveur se transforme en robot barman.
Le contraste disproportionné de la corpulence des deux personnages principaux rappelle aussi The Runaway, une autre illustration de Rockwell.
Pour voir d'autres parodies de cette illustratiion de Norman Rockwell, rends-toi »ici«, »là«, et aussi »ici« où j'ai déjà traité le sujet. 😉

PS: Les 3 février 2010, pour le 116e anniversaire de Norman Rockwell, le célèbre moteur de recherche Google a aussi rendu hommage à l'artiste en modifiant son logo.