C'est ma tournée
04
mars
2010
Tu reprendras bien du Rockwell !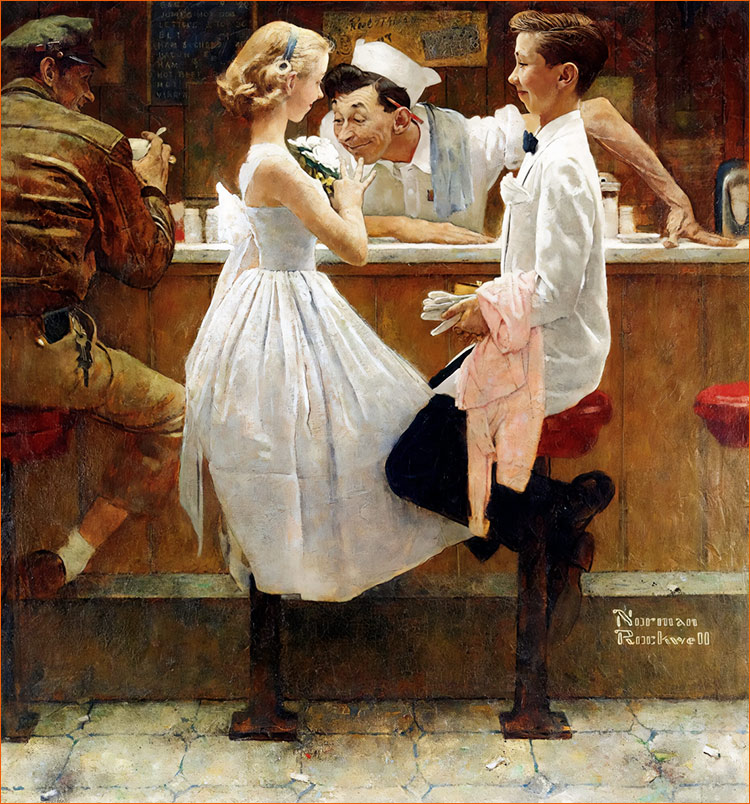 After the prom de Rockwell pour la couverture du The Saturday Evening Post (1957).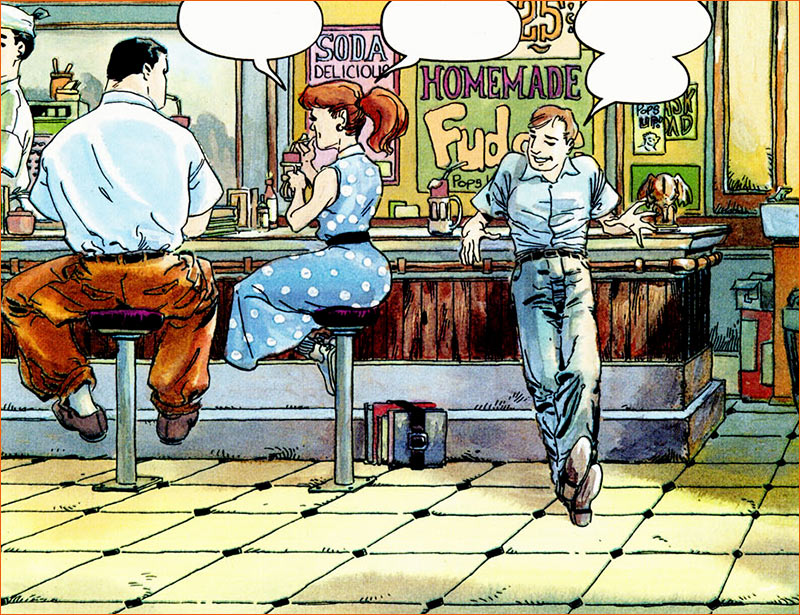 Superman For all seasons - Tome 1 de Sale et Loeb (Planche 13, case 1).
Dans le comics book Superman For all seasons - Tome 1 - "Printemps et été" (Sale et Loeb, DC Comics) Tim Sale rend hommage à Norman Rockwell, en s'inspirant de l'illustration After the prom qui fait la Une du Saturday Evening Post du 25 mai 1957, sur une case de sa BD.
Pour ce clin œil, on ne peut pas parler de copie conforme. On retrouve bien le même mobilier: le comptoir, les tabourets, et le carrelage. Les personnages n'ont pas les mêmes positions et dispositions, mais on retrouve tout de même les quatre protagonistes. Clark Kent remplace le jeune homme (Sa posture et sa corpulence rappellent aussi une autre illustration de Rockwell: The Runaway). Lana Lang, elle, prend la place de la jeune fille. En haut à droite, on peut voir une partie du barman. Et Pete Ross, fait en quelque sorte fonction de troisième client.
Tu peux retrouver deux autres adaptations de cette scénette de Rockwell, »ici« et »là«.

PS: Le chanteur français Eddy Mitchell rend aussi hommage à l'artiste dans sa chanson Un portrait de Norman Rockwell.