Le passager clandestin
16
janv.
2014
La vie a plus d'imagination que n'en portent nos rêves.

Ridley Scott | 1492, Christophe Colomb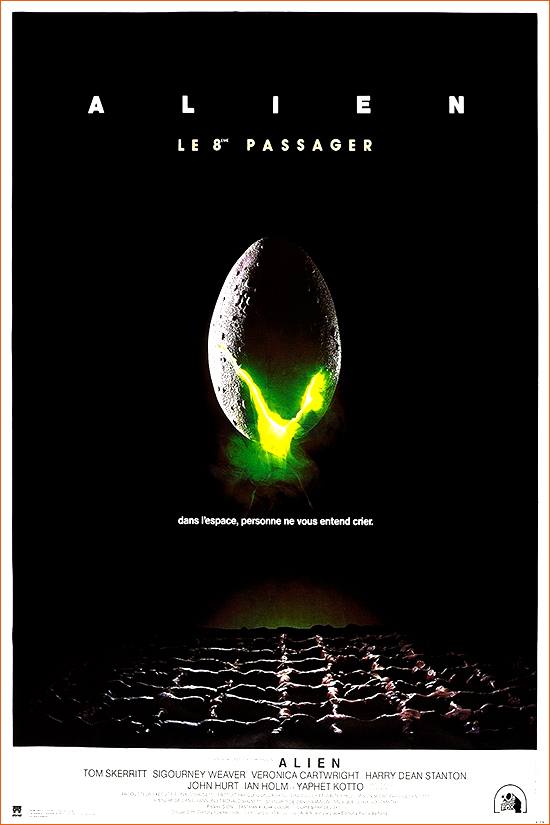 Alien, le huitième passager de Scott (1979).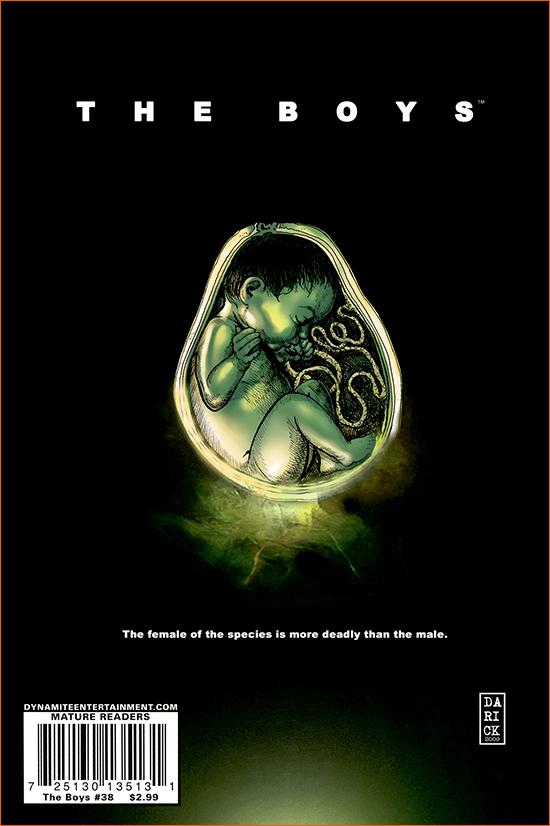 The Boys #38 de Robertson et Ennis (Couverture).
Dans le comics book The Boys #38 - "The instant white hot wild" (Robertson et Ennis, Dynamite Entertainment) Darick Robertson parodie l'affiche du film de Ridley Scott, Alien, le huitième passager, sur la couverture de sa BD.
Pour trouver plus d'information sur ce monument de la SF et en voir un autre pastiche, va faire un tour »ici« où j'ai déjà traité le sujet. 😉
Le rôle du lieutenant Ellen Ripley devait être à l'origine joué par Veronica Cartwright, qui finalement interprètera le personnage de Lambert. La décision d'accorder le rôle à Sigourney Weaver, alors jeune débutante est revenue aux producteurs du film, qui lui ont préféré son physique plus androgyne.
Une rumeur selon laquelle les acteurs ne savaient pas ce qui allait se produire au moment où le bébé alien sort en explosant le torse de Kane (John Hurt) est née après l'exploitation en salles du premier volet de la saga Alien. Elle n'est qu'en partie vraie. John Hurt avait été évidemment mis au courant du déroulement de la scène, tandis que les grandes lignes avaient été expliquées au reste des acteurs composant l'équipage, mais ils n'avaient pas été mis au courant des détails de la scène. Par exemple, Veronica Cartwright ne s'attendait pas à être aspergée de sang, ce qui rend son dégoût et son effroi à l'écran bien plus réalistes.

Le paradis tout comme l'enfer peuvent être terrestres; nous les emmenons avec nous partout où nous allons.

Ridley Scott | 1492, Christophe Colomb