Mes seins ont fait une brillante carrière et j'ai suivi le mouvement.

Pamela Anderson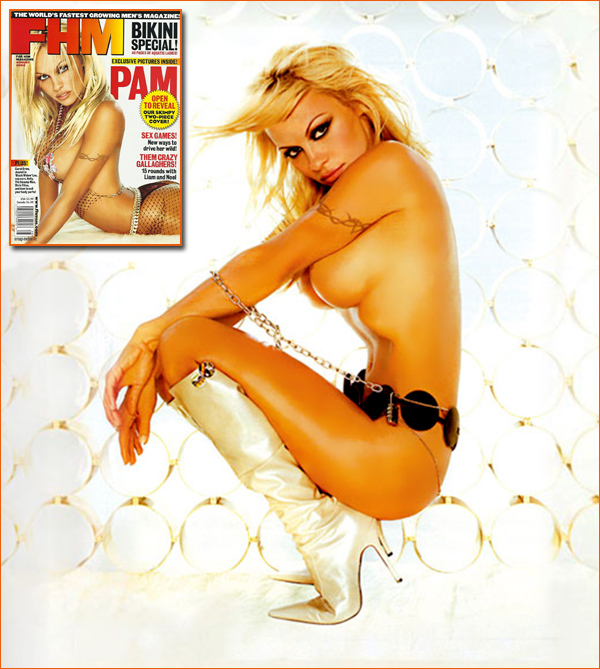 Photographie d'Anderson par Camden pour FHM (2002).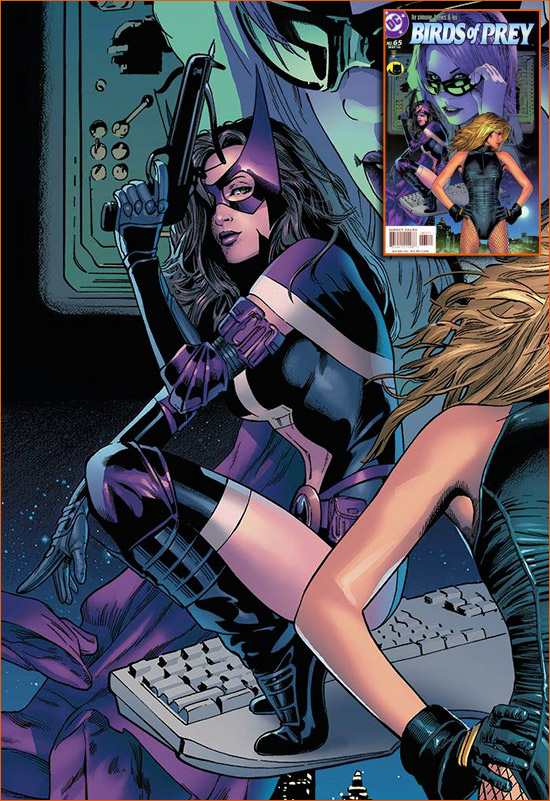 Birds of Prey #65 de Benes et Simone (Couverture de Land).
Dans le comics book Birds of Prey #65 - "Sensei & Student - Part 4: Power & Permanence" (Benes et Simone, DC Comics) Greg Land transpose un cliché du magazine FHM d'août 2002 sur la couverture de la BD. C'est une photographie de Pamela Anderson prise par Willy Camden. Ici, Pam est remplacée par Helena Rosa Bertinelli alias Huntress.
J'ai déjà rédigé »un article sur cette couverture de Birds of Prey«, car Land a aussi repompé une photographie de Valeria Mazza pour donner vie à Black Canary, dont on voit le bras en premier plan. Mais ce n'est pas tout, car Greg avait déjà aussi utilisé ce cliché de Pamela sur la couv' de Legion of Monters: Satana comme l'ai déjà montré dans »cet autre article«. Sacré Greg Land ! ^^
Pour avoir plus d'informations sur FHM, et voir d'autres adaptations de ce magazine masculin, va faire un tour »ici« et »là« où j'ai précédemment effeuillé le sujet. 😉

C'est génial d'être blonde, avec la faible attente des gens à notre encontre, c'est facile de les impressionner.

Pamela Anderson