Nord man - Sud dame
03
janv.
2011
Comme promis après le n°1 spécial, le n°2...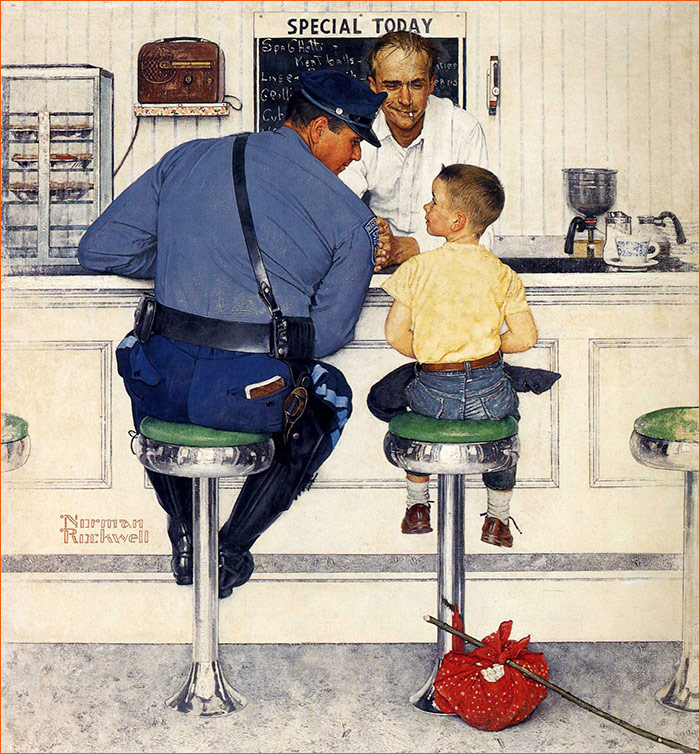 The Runaway de Rockwell pour la couverture du Saturday Evening Post (1958).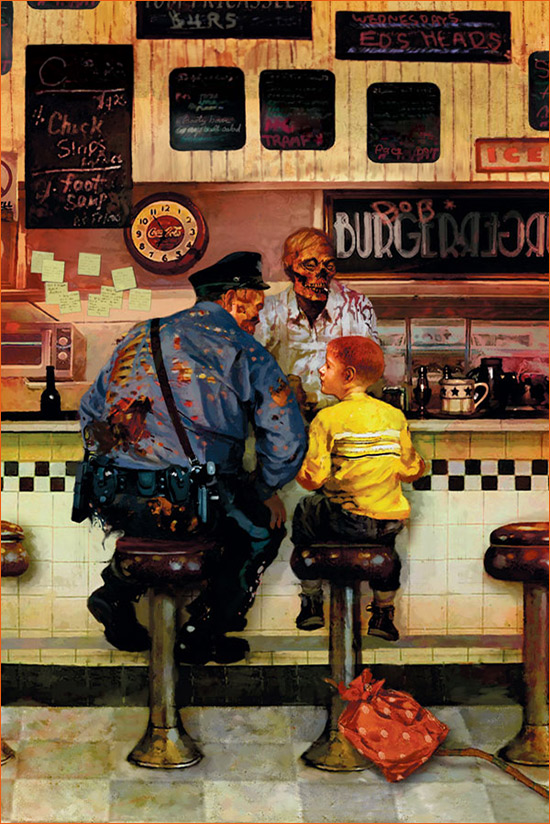 Raise the dead #2 de Petrus, Reppion et Moore (Couverture de Suydam).
Dans le comics book Raise the dead #2 - "The road to Hell" (Petrus, Reppion et Moore, Dynamite) le dessinateur de la couverture, Arthur Suydam, pastiche l'illustration, The Runaway de Norman Rockwell illustrant la Une du Saturday Evening Post du 20 septembre 1958 sur la couverture de la BD. On retrouve les trois personnages sauf que le policier et le serveur sont des zombies.
Tu peux retrouver d'autres adaptations de cette scénette de Rockwell »ici« et »là« où j'ai déjà évoqué le sujet. 😉

PS: La suite dans deux futurs articles. 😃