La Chose est entendu(e) !
11
nov.
2021
Fuguer est le contraire d'un suicide: on part pour vivre et ce n'est pas une tentative de vivre, mais l'unique essai pour le faire.

Hafid Aggoune | Quelle nuit sommes-nous ?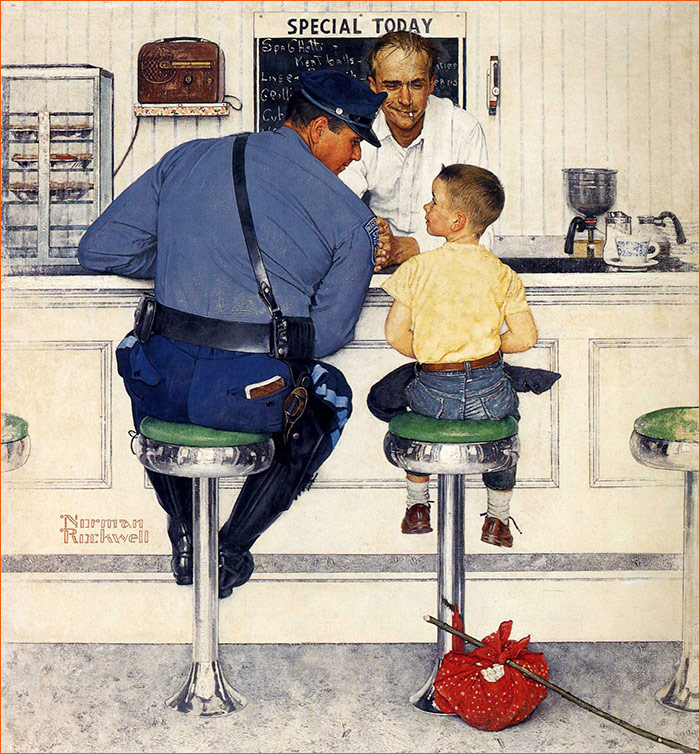 The Runaway de Rockwell pour la couverture du Saturday Evening Post (1958).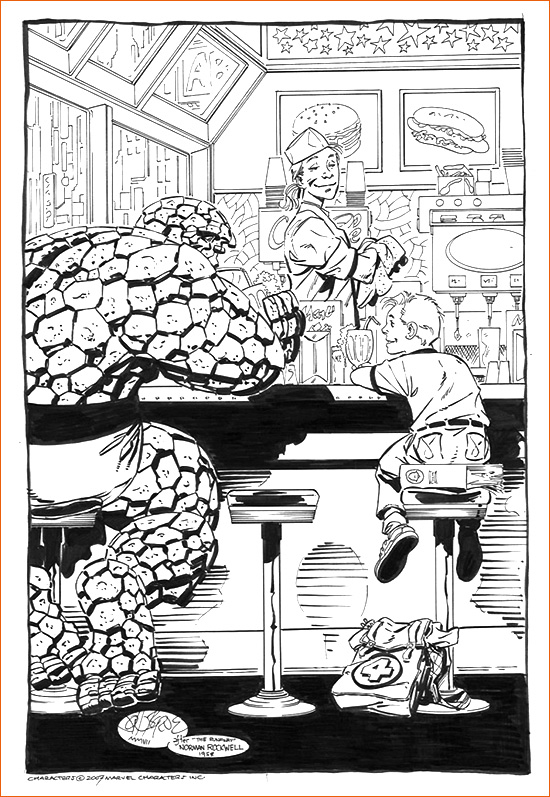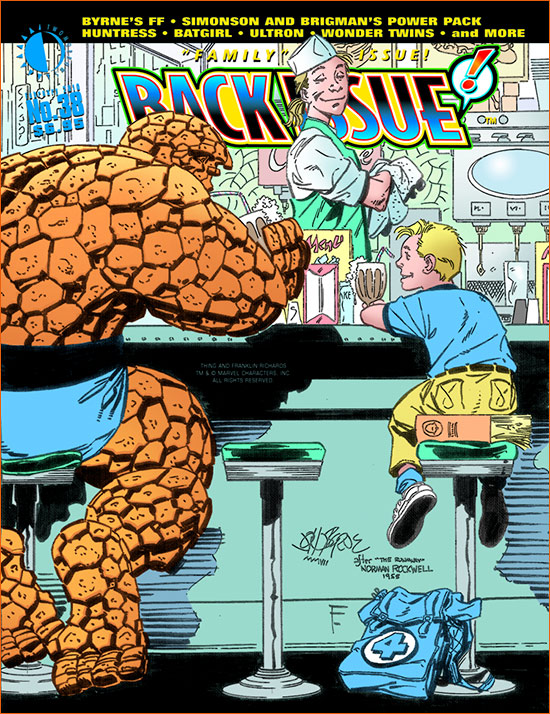 Back issue #38 Collectif (Couverture de Byrne).
Dans le comics book Back issue #38 - "Family" (Collectif, TwoMorrows) John Byrne, le dessinateur de la couverture, parodie The Runaway de Norman Rockwell illustrant la Une du Saturday Evening Post du 20 septembre 1958 sur la couv' de la BD. Ici, le policier est remplacé par Benjamin Jacob Grimm alias La Chose et le jeune fugueur par son filleul Franklin Benjamin Richards alias Psi-Lord, fils de Red Richards et de Jane Storm.
Pour avoir plus d'informations sur cette illustration et en voir d'autres pastiches, va faire un tour »ici«, »là« , et aussi »ici« où j'ai déjà traité le sujet. 😉

PS: En 2006, Human Head Studios a sorti un jeu de rôle avec des cartes à jouer de la marque Villainy. Le thème est une sorte de série-B se déroulant dans les années 50 dans un petite ville américaine, mêlant SF, complot gouvernemental, monstres, et magie. La »couverture« du livre de jeu, Normal, Texas Roleplaying Game, est aussi un clin d'œil à The Runaway.