J'te pique tes sous, j'te fous des gnons ♫♪

Renaud | La teigne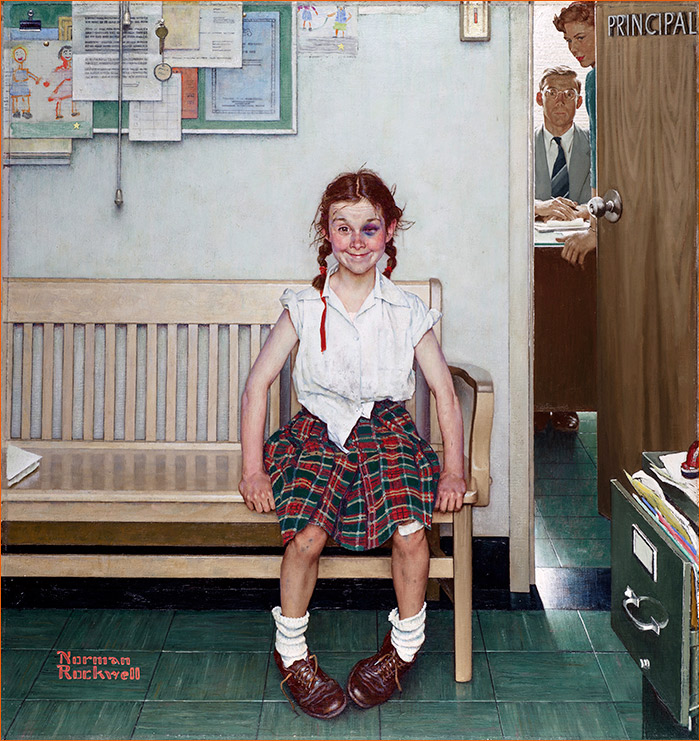 The shiner de Rockwell pour la couverture du Saturday Evening Post (1953).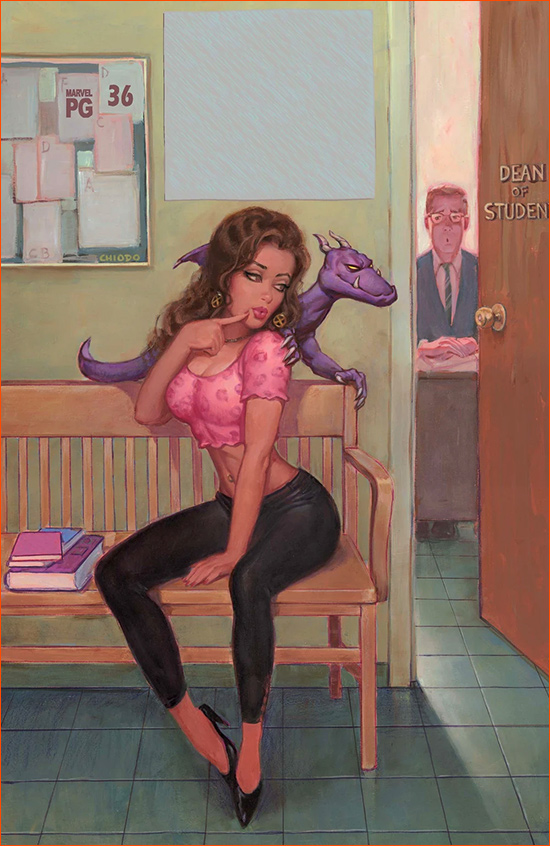 X-Men Unlimited #36 de Larroca, Jensen, et Claremont (Couverture de Chiodo).
Dans le comic book X-Men Unlimited #36 - "This ones for you/End of the line/Stray" (Larroca, Jensen, et Claremont • Marvel) le cover artist Joe Chiodo parodie l'illustration The shiner de Norman Rockwell, faisant la Une du Saturday Evening Post du 23 mai 1953, sur la couverture de la BD. Ici, la fillette Mary Whalen est remplacée par Kitty Pryde alias Shadowcat, et Lockheed.
Pour avoir plus d'informations sur cette illustration de Rockwell et en voir d'autres adaptations, va faire un tour »ici« et »là« où j'ai déjà traité le sujet. 😉

PS: Dans le journal Mad #317 de Mars 1993, le quatrième de couverture pastiche aussi The Shiner. Intitulée First drug test, ce dessin de Richard Williams veut faire prendre conscience de l'emploi de plus en plus fréquent de stéroïdes par les athlètes des universités américaines.