The Postman
02
févr.
2022
Le vrai plaisir de la dispute, c'est la réconciliation.

Guy Bedos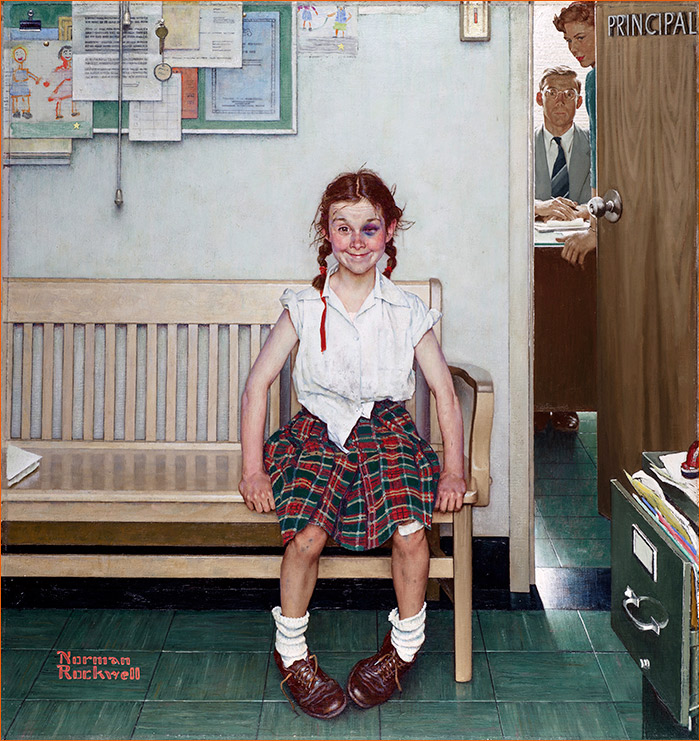 The shiner de Rockwell pour la couverture du Saturday Evening Post (1953).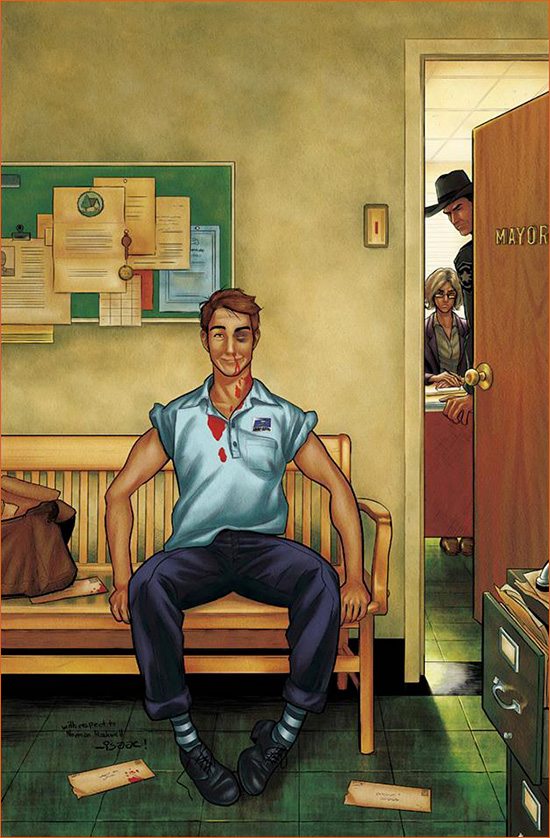 X-Men Unlimited #36 de Larroca, Jensen, et Claremont (Couverture de Chiodo).
Dans le comics book Postal #12 (Goodhart et Hill, Top Cow) Isaac Goodhart pastiche l'illustration The shiner de Norman Rockwell, faisant la Une du Saturday Evening Post du 23 mai 1953, sur la couverture bis de sa BD. Ici, la fillette Mary Whalen est remplacée par Mark Shiffron.
Pour avoir plus d'informations sur cette illustration de Rockwell et en voir d'autres adaptations, va faire un tour »ici« , »là« et aussi »ici« où j'ai déjà traité le sujet. 😉
Ci-dessus, les photographies de Mary Whalen prise par Norman Rockwell qui lui on servit de base de travail pour réaliser l'illustration qui nous réuni aujourd'hui.

Les féministes peuvent se disputer, ce sont des hommes comme les autres !

Florence Montreynaud | L'Hebdo (Janvier 2001)