Un gnon fait la force
28
déc.
2013
La phrase "L'union fait la force" est une locution française qui sert de devise nationale à la Belgique, la Bulgarie et apparait sur les armes de la république d'Haïti, ainsi que de devise Acadienne depuis la Convention de Miscouche en 1884.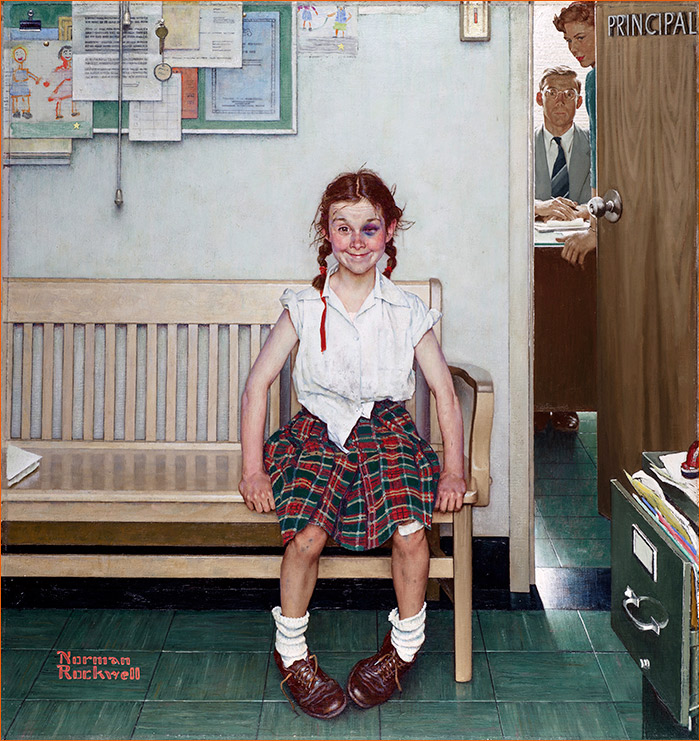 The shiner de Rockwell pour la couverture du Saturday Evening Post (1953).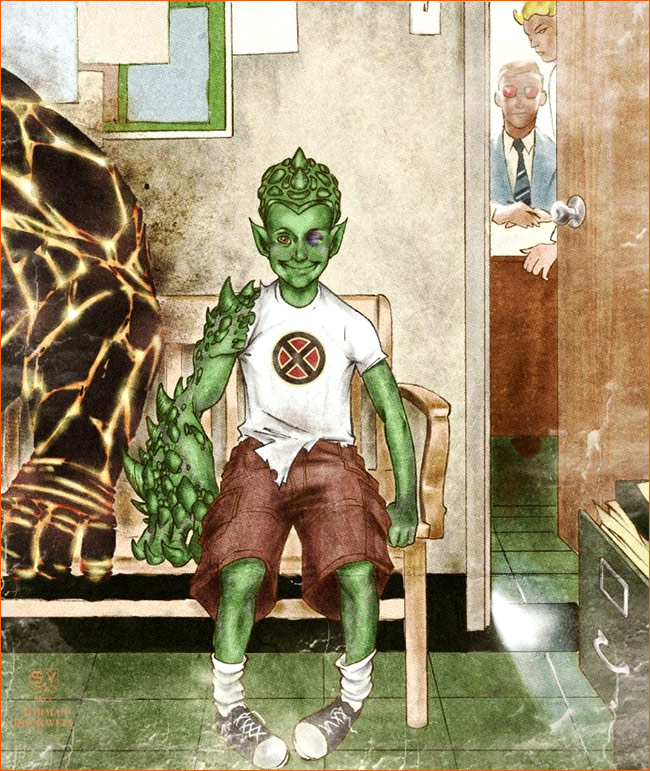 New X-Men #42 de Young et Kyle (Couverture).
Dans le comics book New X-Men #42 - "Children of X-Men (1/2)" (Kuder et Shinik, Marvel) Skottie Young pastiche l'illustration The shiner de Norman Rockwell, faisant la Une du Saturday Evening Post du 23 mai 1953, sur la couverture de sa BD. Ici, la fillette Mary Whalen est remplacée par le bras de Santo Vaccarro alias Rockslide et Victor 'Vic' Borkowski alias Anole; et le principal alias Don Trachte par Scott Summers alias Cyclope.
Pour avoir plus d'informations sur cette illustration de Rockwell et en voir une autre adaptation, va faire un tour »ici« où j'ai déjà traité le sujet. 😉

PS: En 1994, dans un plan du film Forrest Gump, Robert Zemeckis rend hommage à The Shiner. Dans la scène, on voit Forrest assis sur un banc similaire à celui de la couverture du Post, attendant que sa mère ait fini sa réunion avec le proviseur du collège.