Autoroute pour l'enfer
28
janv.
2015
AC/DC est la réunion de cinq mecs affreux. Et quand on est aussi laid que nous, mieux vaut avoir du talent.

Angus Young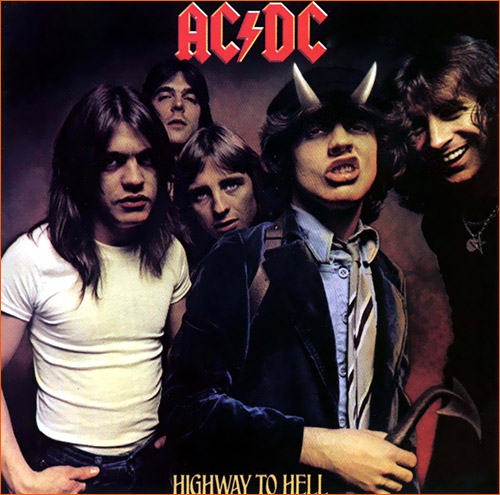 Highway to hell d'AC/DC (1979).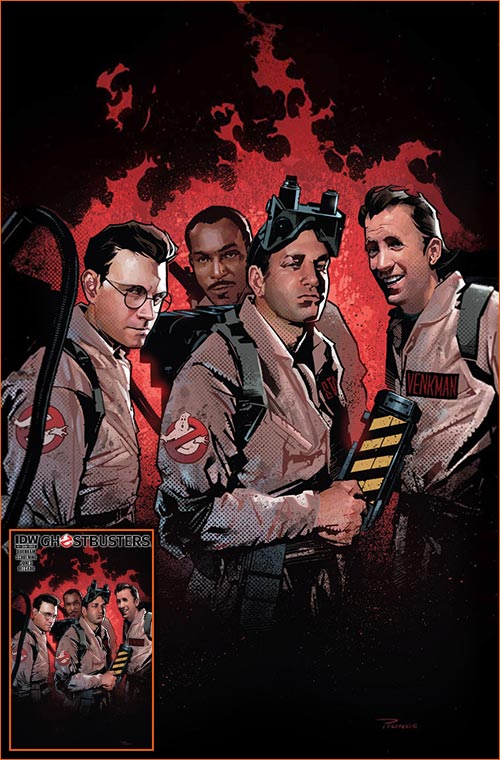 Ghostbusters #7 de Schoening et Burnham (Couverture alternative de Runge).
Dans le comics book Ghostbusters #7 - "Possesion for ghosts" (Schoening et Burnham, IDW) Nick Runge, l'illustrateur de la couv', pastiche la pochette de l'album musical Highway to hell d'AC/DC, sur la couverture bis de sa BD. Ici, Malcolm Young est remplacé par Egon Spengler, Phil Rudd par Winston Zeddemore, Angus Young par Ray Stantz, et Bon Scott par Peter Venkman. En arrière plan, Cliff Williams, lui n'est pas remplacé.
Highway to hell est le 6e album d'AC/DC sorti le 27 juillet 1979. C'est l'album du groupe le plus vendu de la période Bon Scott mais aussi le dernier de cette période car le chanteur décède moins d'un an plus tard d'une asphyxie causée par ses propres vomissements à l'issue d'une nuit de cuite.

1. Highway to hell
2. Girls got rhythm
3. Walk all over you
4. Touch too much
5. Beating around the bush
6. Shot down in flames
7. Get it hot
8. If you want blood (You've got it)
9. Love hungry man
10. Night prowler

AC/DC | Highway to hell
Qui peut résister à cette boule de feu compacte qui laisse l'auditeur sans répit ni repos tout au long de l'album ? Combien de fois l'ai je parcouru cet autoroute de l'enfer, pied au plancher, sans m'arrêter aux péages ? Au volant d'un pareil bolide, qui voudrait ralentir ? Aux commandes du dragster, le producteur Robert John 'Mutt' Lange, donne des ailes à AC/DC qui s'en va conquérir le monde entier. Un courant chaud venu d'Australie transforme alors tous les jeunes rockers du monde en kangourous épileptiques dont le seul désir est d'exploser la sono sur les riffs de Highway to hell, Shot down in flames, Touch too much ou If you want blood you've got it.
Sur la pochette, Angus tient le diable par la queue, le cartable plein de riffs, la casquette encornée, arborant une moue provocatrice laissant apparaître deux rangées de dents qui s'apprêtent à dévorer la planète.

[Bon Scott] était un salaud. [Rires...] Quand il voyait une fille nous tourner autour, il disait toujours: Angus, cette fille n'est pas ton type, elle ne te va pas. Et nuit après nuit, on le voyait partir avec des filles qui ne m'allaient pas !

Angus Young