Porte-drapeau
27
mars
2014
Je ne suis le porte-drapeau de personne, écrire est une entreprise tellement solitaire.

Françoise Sagan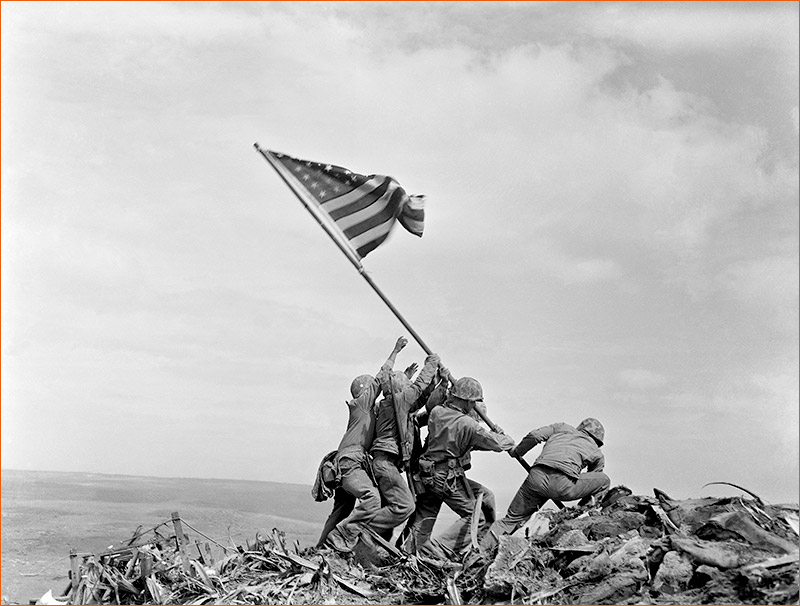 Raising the flag on Iwo Jima par Rosenthal (1945).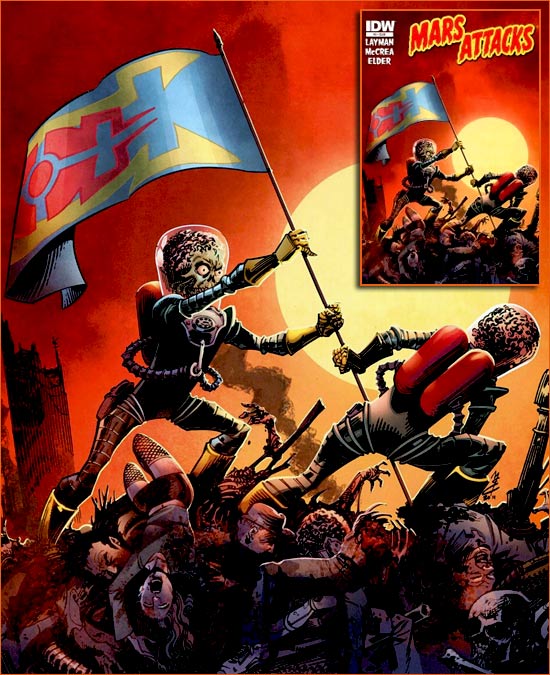 Mars attacks #3 de McCrea et Layman (Couverture).
Dans le comics book Mars attacks #3 (McCrea et Layman, IDW) John McCrea pastiche la photographie Raising the flag on Iwo Jima de Joe Rosenthal sur la couverture de sa BD. Ici, les militaires sont remplacés par deux envahisseurs martiens.
Pour avoir plus d'informations sur ce célèbre cliché et en voir d'autres adaptations, c'est par ici que ça se passe: 1 - 2 - 3 - 4 - 5 - 6 - 7. 😉
Il n'y a pas que les auteurs de BD qui ont été inspirés par cette photographie, les rappeurs aussi: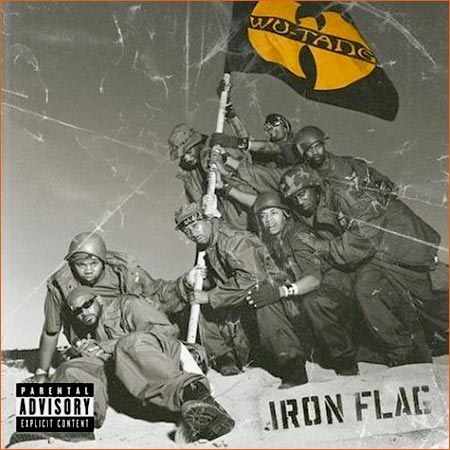 Iron Flag de Wu-Tang Clan (2001).
En 2001, le collectif hip hop gangsta rap, Wu-Tang Clan, a sorti son quatrième album studio intitulé Iron Flag. Et effectivement la pochette rappelle ce fameux cliché de Rosenthal.

Sous nos drapeaux, que la victoire accoure à tes mâles accents ; que tes ennemis expirants voient ton triomphe et notre gloire. Aux armes, citoyens !

Rouget de Lisle | La Marseillaise