Un drapeau qu'on cache dans sa poche, ce n'est pas un drapeau, c'est un mouchoir.

Emile de Girardin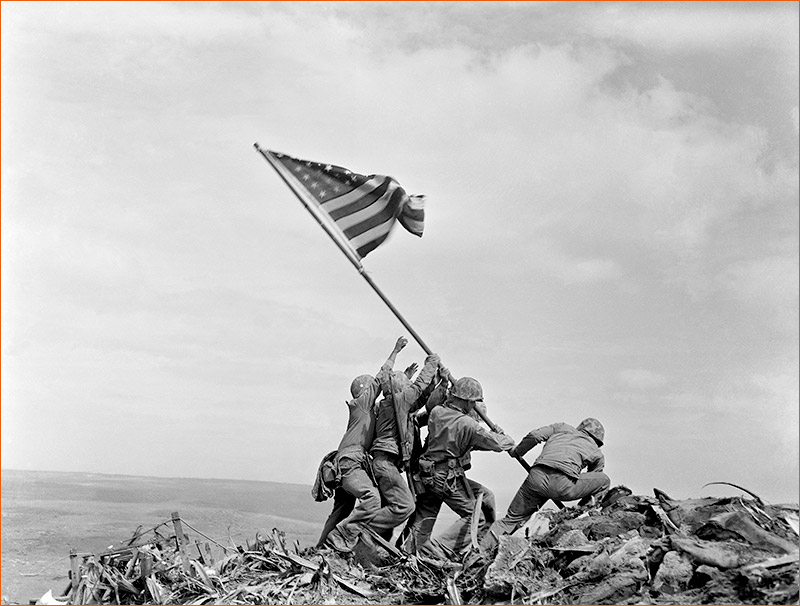 Raising the flag on Iwo Jima par Rosenthal (1945).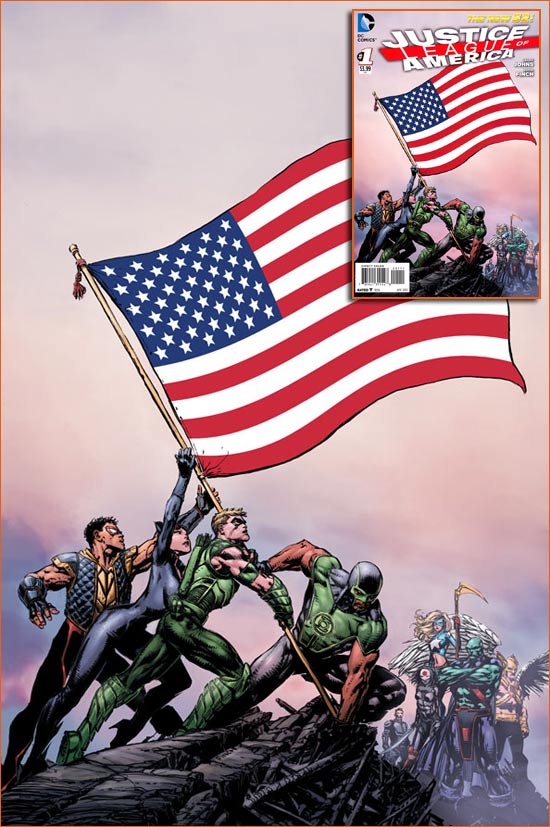 Justice League of America #1 de Finch et Johns (Couverture).
Dans le comics book Justice League of America #1 - "World's Most Dangerous" (Finch et Johns, DC Comics) David Finch parodie la photographie Raising the flag on Iwo Jima de Joe Rosenthal sur une planche de sa BD. Ici, les militaires sont remplacés par Vibe alias Francisco Ramon, Catwoman alias Selina Kyle, Green Arrow alias Oliver Jonas Queen, et Simon Baz.
Ce numéro est paru avec différentes variantes de la couverture où a chaque fois la bannière étoilée est remplacée par l'étendard de différents états américains comme: le Tennessee, l'Utah, le Vermont, le Wyoming, la Pennsylvanie, le New Hampshire, l'Oregon, le Delaware, la Géorgie ...
Pour avoir plus de détail sur cette célèbre photographie et en voir d'autres adaptations, c'est par ici que ça se passe: 1 - 2 - 3 - 4 - 5 - 6. 😉

Tous les drapeaux ont été tellement souillés de sang et de merde qu'il est temps de n'en plus avoir, du tout.

Gustave Flaubert