Coup de foudre
10
déc.
2021
Celui que frappe la foudre n'entend pas le tonnerre.

Proverbe magyar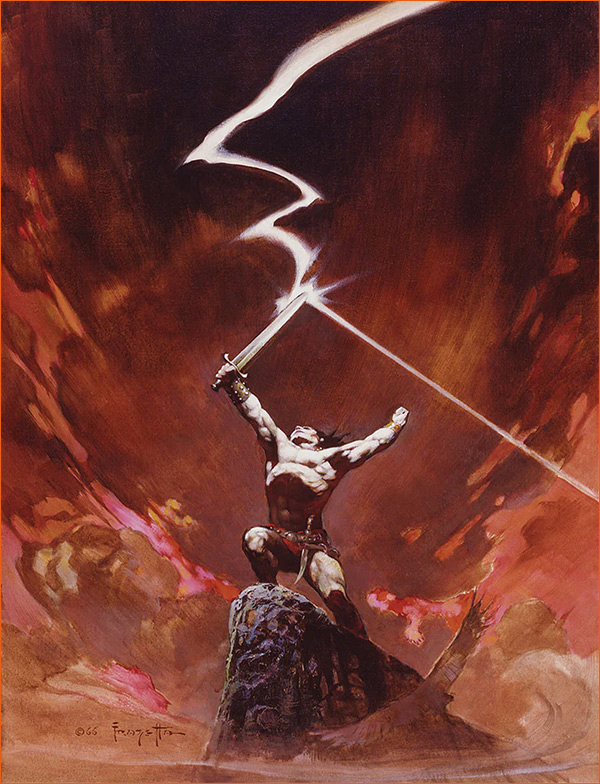 Against the gods de Frazetta pour la couverture de Thongor contre les Dieux de Carter.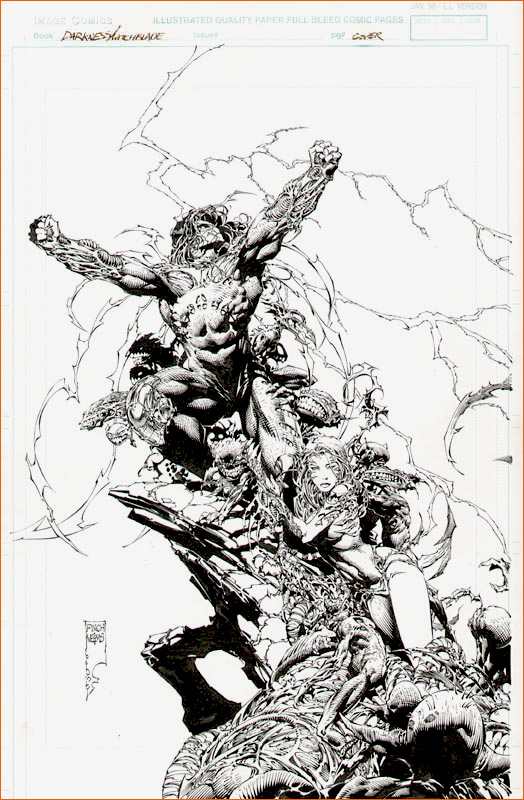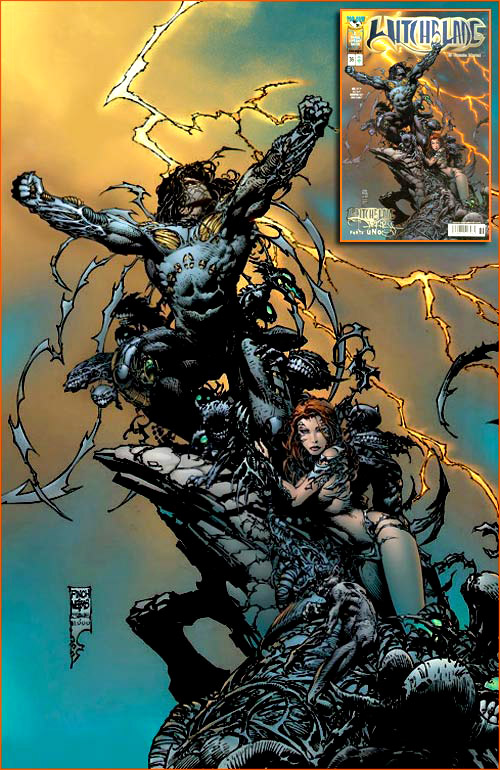 Witchblade #36 de Tan et Z (Couverture de Finch).
Dans le comics book Witchblade #36 - "Witchblade/The Darkness - Part 1" (Tan et Z, Top Cow), l'illustrateur de la couv', David Finch, parodie le dessin, Against the gods de Frank Frazetta réalisé pour la couverture du roman de Lin Carter, Thongor contre les dieux, sur la Une de sa BD. Ici le barbare Thongor est remplacé par Darkness alias Jackie Estacado.
Et à ses pieds, Witchblade alias Sara Pezzini, prend la pose de Valéria de The Barbarian, une autre illustration de Frank Frazetta.
Pour avoir plus d'informations sur ce dessin de Frazetta est en voir d'autres pastiches, va faire un tour »ici« , »là« , et encore »ici« où j'ai déjà traité le sujet. 😉

Si Jupiter foudroyait tous les pécheurs, il serait bientôt à court de foudre.

Ovide