Powers in the U.S.A.
04
mai
2015
Elvis a libéré les corps alors que Dylan a libéré les esprits.

Bruce Springsteen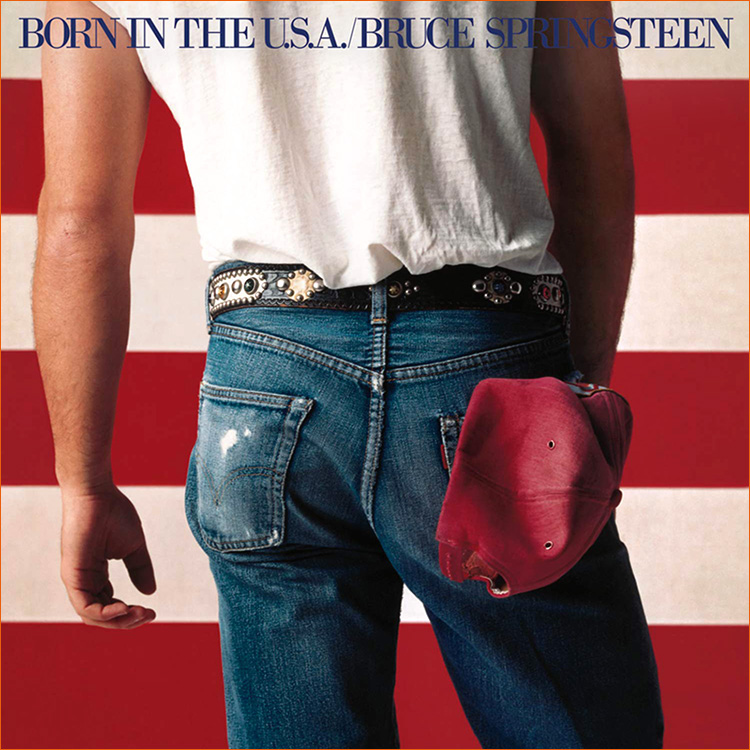 Born in the U.S.A. de Springsteen (1984).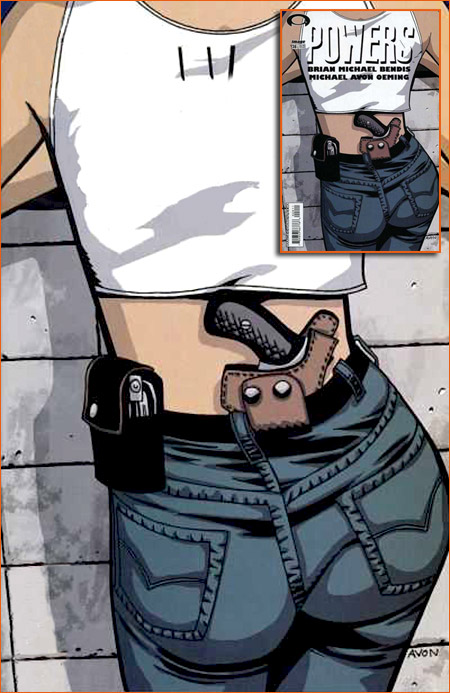 Powers #28 d'Oeming et Bendis (Couverture).
Dans le comics book Powers #28 - "The sellouts, Part 4" (Oeming et Bendis, Image Comics) Michael Avon Oeming parodie la pochette de l'album musical Born in the U.S.A. de Bruce Springsteen, sur la couverture de sa BD. Ici, le postérieur du Boss est remplacé par celui de l'inspecteur Deena Pilgrim.
Pour avoir plus d'informations sur ce disque de Bruce Springsteen et en voir un autre pastiche, va faire un tour »ici« où j'ai déjà traité le sujet. 😉

Je n'ai jamais touché aux drogues. J'ai bien connu quelques moments où l'autodestruction me fascinait et me tentait, mais sans pour autant être attiré par les drogues. Je n'en ai jamais fait une question de principe. Simplement, si je n'ai jamais touché à ces trucs, c'est qu'ils me foutent la trouille. Je suis incapable de m'abandonner à des substances aussi hasardeuses parce que je ne sais pas quel genre de type je deviendrais sous l'emprise de drogues.

Bruce Springsteen | 100% Rock