Les frères ennemis
03
juin
2011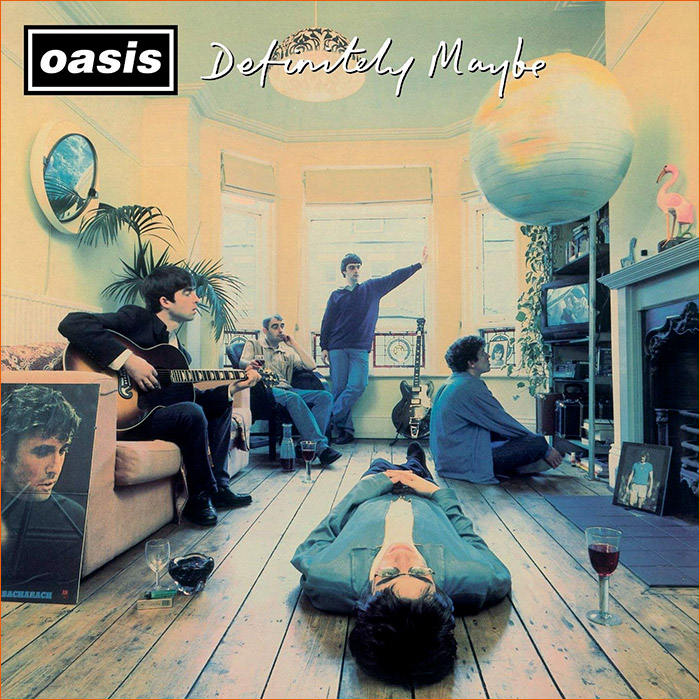 Definitely Maybe d'Oasis (1994).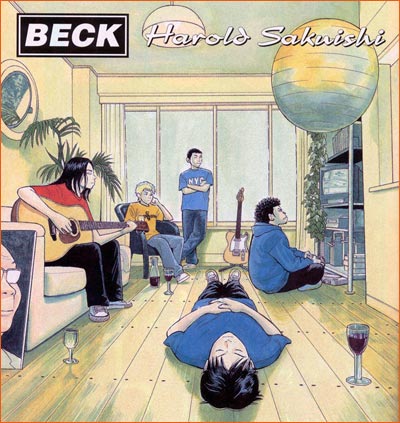 Beck - Tome 10 de Sakuishi (Quatrième de couverture).
Dans le manga Beck - Tome 10 (Sakuishi, Delcourt), Harold Sakuishi parodie la pochette de l'album musical Definitely Maybe du groupe Oasis sur le quatrième de couverture de sa BD. Ici, Liam Gallagher est remplacé par Tanaka Yukio alias Koyuki, son frère Noel par Ryuusuke Minami alias Ray, Paul 'Guigsy' McGuigan par Taira Yoshiyuki, Paul 'Bonehead' Arthurs par Yûji Sakurai alias Saku, et Tony McCarroll par Chiba Tsunemi.
L'histoire du rock se résume à une longue lutte d'influence entre les Etats-Unis et l'Angleterre. En ce début des années 1990, l'Amérique est loin devant, puisqu'une décharge électrique venue de Seattle et connue sous le nom de -grunge- vient d'ébouriffer les rockeurs du monde entier. La réponse anglaise, la voici: deux frères qui se détestent, détestent aussi le reste du monde mais lui offrent quand même une poignée d'hymnes fédérateurs comme on n'en avait plus entendu depuis des années. Annoncé en grande pompes par la sortie de trois singles, Supersonic, Shakermaker et Live Forever, le premier album d'Oasis, Definitely Maybe, se classe d'entrée en tête des classements britanniques. Avec plus de 150.000 exemplaires écoulés, il devient même le disque le plus vendu en une semaine de l'histoire du Royaume-Uni. Un quatrième extrait, Cigarettes & Alcohol, viendra parachever le triomphe du groupe mancunien. La brit-pop est née. Kurt Cobain, lui, est mort. La balle a changé de camp...

1. Rock'N'Roll Star
2. Shakermaker
3. Live Forever
4. Up In The Sky
5. Columbia
6. Supersonic
7. Bring It On Down
8. Cigarettes And Alcohol
9. Digsy's Dinner
10. Slide Away
11. Married With Children

Oasis | Definitely Maybe
Cette photographie de Brian Cannon, prise en légère contre-plongée dans le sens de la longueur d'un appartement de Londres, est devenue très populaire au Royaume-Uni. On y voit les cinq membres du groupe: Liam au premier plan, allongé par terre, le sommet de la tête tourné vers nous, Noel, assis sur un canapé, jouant de la guitare, Tony McCarroll, le batteur, est assis en tailleur à droite de la pièce, et enfin au dernier plan, Guisy et Bonehead.

PS: L'album fut 7 fois disque de platine au Royaume-Uni avec 7 millions d'exemplaires vendus dont 1 million aux Etats-Unis et 2,1 dans leur pays d'origine, et figure souvent dans le top 100 des classements des meilleurs albums de tous les temps.