Nous recevons tous au berceau les croyances de notre tribu en tatouage; la marque peut sembler superficielle, elle est indélébile.

Oliver Wendell Holmes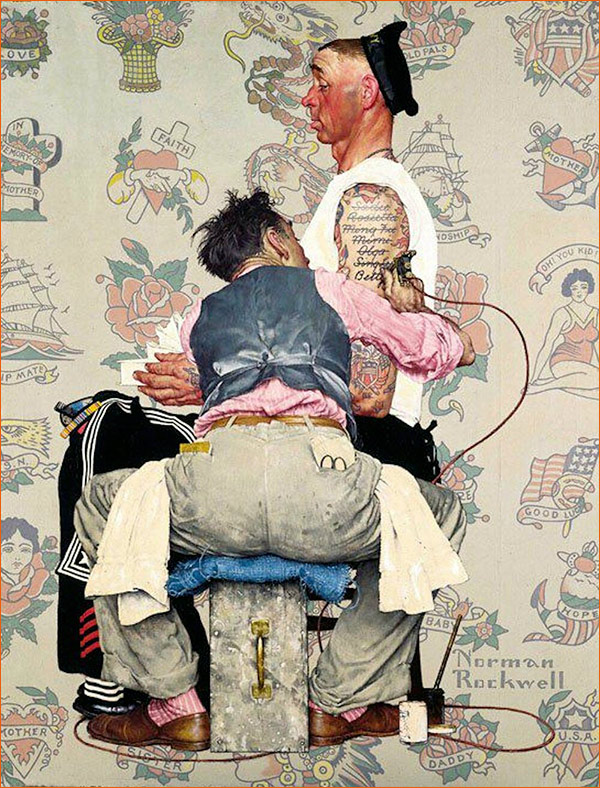 Tatoo Artist de Rockwell pour la couverture du Saturday Evening Post (1944).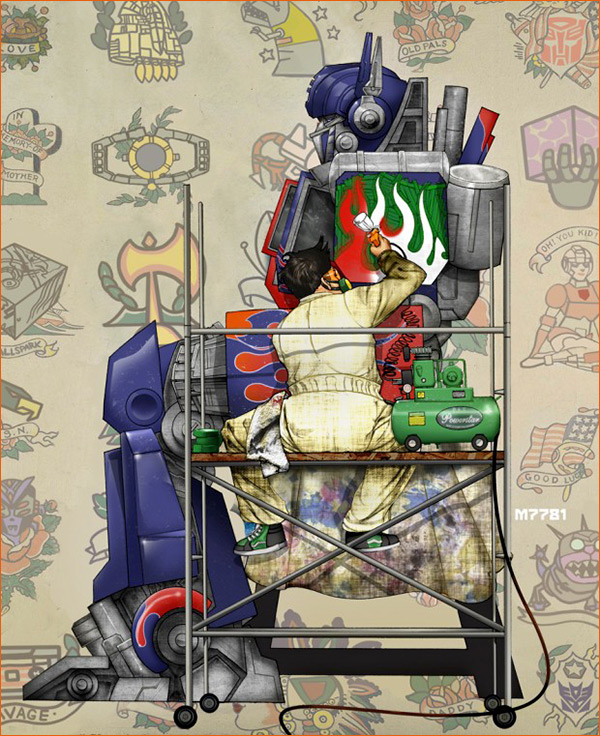 Ex-libris Transformers de Marco D'Alfonso.
Sur un Ex-libris de l'univers The Transformers (IDW Publishing) Marco D'Alfonso alias M7781 parodie l'illustration de Norman Rockwell, Tatoo Artist qui faisait la couverture du The Saturday Evening Post du 4 mars. Ici le tatoueur est remplacé un peintre en carrosserie et le tatoué par Orion Pax alias Optimus Prime.
Pour avoir plus de détails sur cette œuvre de Norman Rockwell est en voir d'autres pastiches, va faire un tour »ici« où j'ai déjà dépeint le sujet de nombreuses fois. 😉

PS: Si tu veux voir d'autre dessin du talentueux Marco D'Alfonso, je t'invite à te rendre sur son Instagram et sur son site web.