Petty Woman
21
juil.
2015
Un corset en juillet vaut un troupeau de rats.

Paul Eluard | 152 Proverbes mis au goût du jour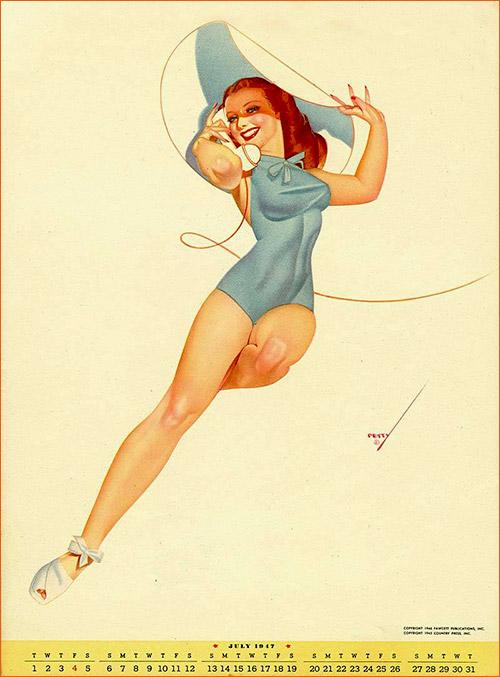 Illustration de Petty pour le calendrier Petty Girl du magazine True (1947).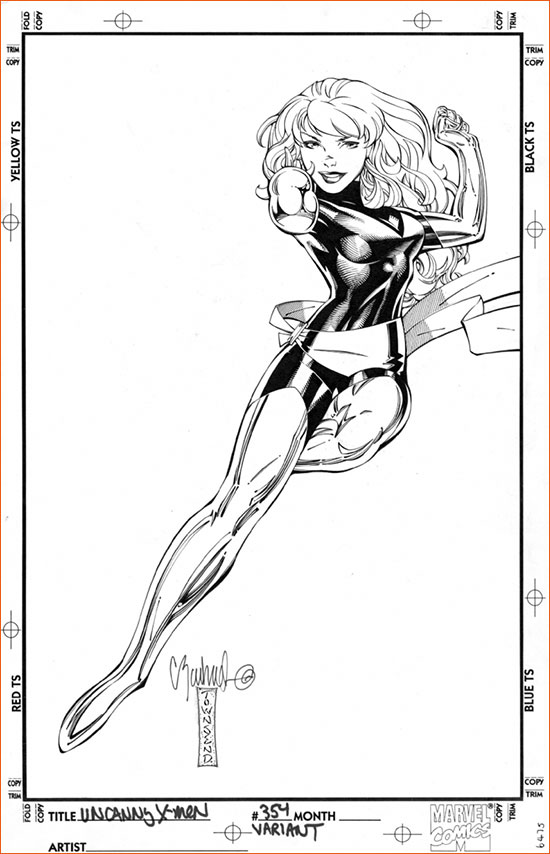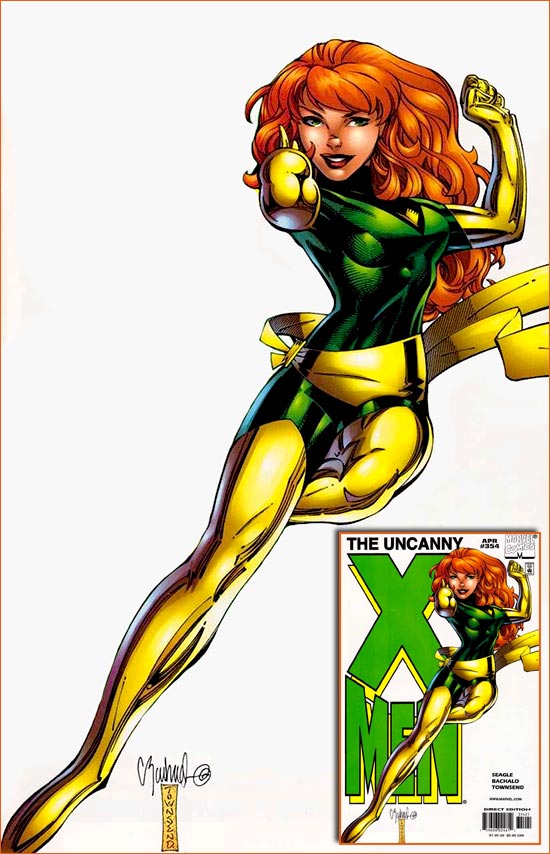 The Uncanny X-Men #354 de Bachalo et Seagle (Couverture alternative).
Dans le comics book The Uncanny X-Men #354 - "Prehistory" (Bachalo et Seagle, Marvel) Chris Bachalo parodie la Petty Girl du mois de juillet de George Petty tirée du calendrier de 1947 du magazine True, The man's magazine, sur la couverture bis de sa BD. Ici, la Petty girl est remplacé par Jean Grey alias Phoenix.
True, The Man's Magazine est un mensuel publié par Fawcett Publications entre 1937 et 1974. Il traite de sujet aussi divers que: le sport, les conflits internationaux, la pêche, l'humour, ... et la bière. On y trouve aussi des nouvelles et des illustrations. Chaque année, True sort aussi des numéros spéciaux traitant généralement de sport tels que: True's football yearbook, et True's boxing yearbook, ainsi qu'un calendrier de pin-ups.
Le calendrier de 1947 est dessiné par George Petty. Il s'intitule donc Petty Girl. Il regroupe logiquement douze pin-ups en couleurs que l'on peut acquérir à l'époque pour la modique somme de 25 cents. La Petty girl tout de bleu vêtue qui nous réunissait aujourd'hui, est celle du mois de juillet.

Juillet, mois féminin, aux jupes légères que soulève le vent, par jeu, sans penser à mal.

Chantal Dupuy-Dunier