Après la promenade
29
mars
2008
Il n'y a pas que des toiles qui se cachent dans l'œuvre de Plessix, il y a aussi des illustrations...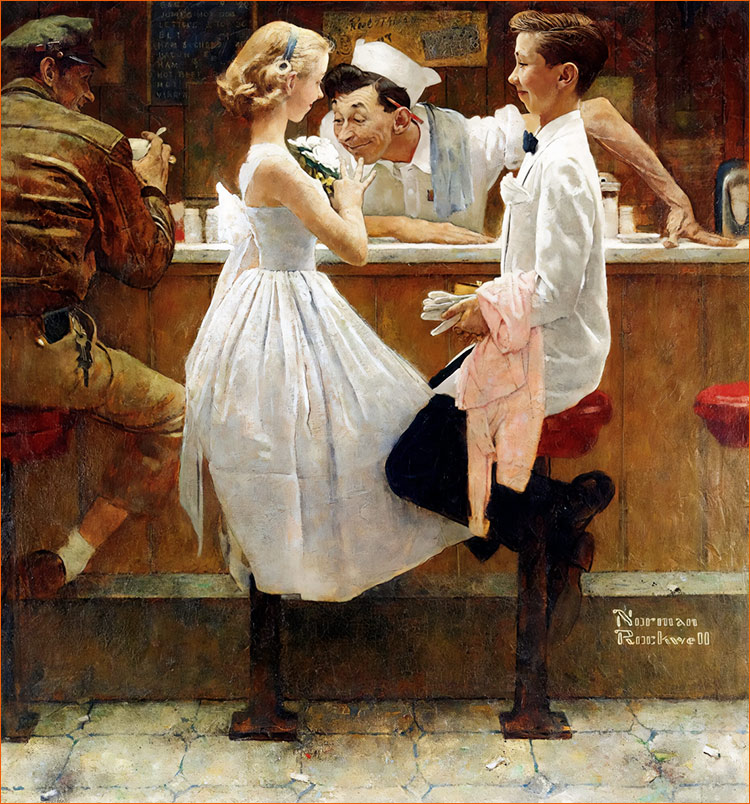 After the prom de Rockwell pour la couverture du Saturday Evening Post (1957).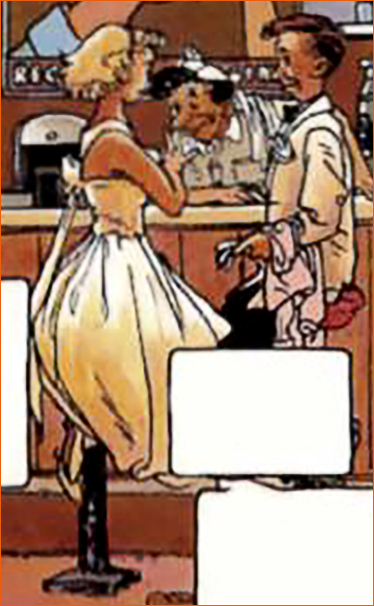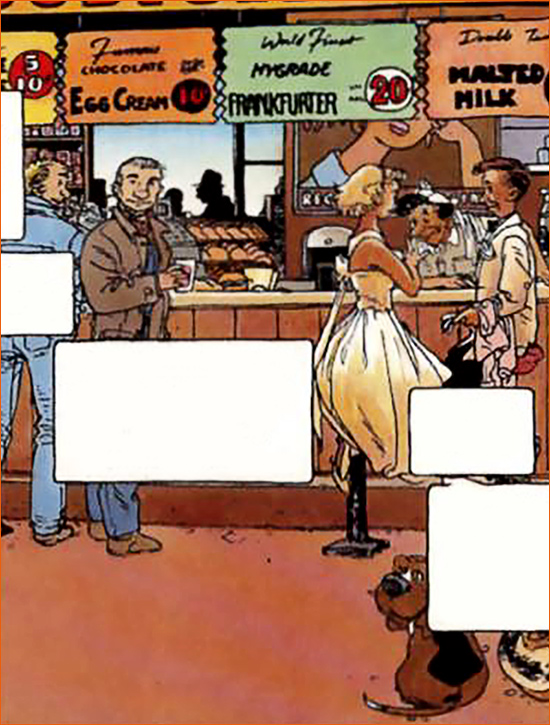 Julien Boisvert - Tome 4 de Plessix et Dieter (Planche 32, case 2).
Dans Julien Boisvert - Tome 4 - "Charles" (Plessix et Dieter, Delcourt) Michel Plessix transpose l'illustration After the prom de Norman Rockwell illustrant la couverture du Saturday Evening Post du 25 mai 1957 dans une case de sa BD.
Cette illustration décrit une dernière halte dans un café après le bal de promo d'un jeune couple de lycéens.
Toujours soucieux d'être au plus proche de la réalité tout en la sublimant, Norman Rockwell (1894-1978) travaille avec des mises en scène photographique de son cru: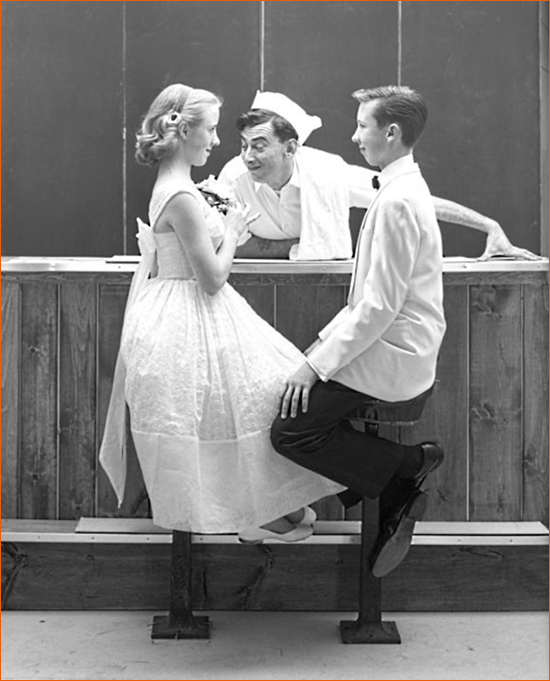 Pour plus d'information sur le travail de Rockwell au The Saturday Evening Post, rends-toi »ici« et »là« où j'ai déjà traité le sujet.

PS: J'ai trouvé ce joli œuf de Pâques dans un message de Lui sur le forum BDGest'.