"Nul sacrifice, nulle victoire !"
12
sept.
2015
©Shia LaBeouf alias Sam Witwicky dans Transformers de Michael Bay.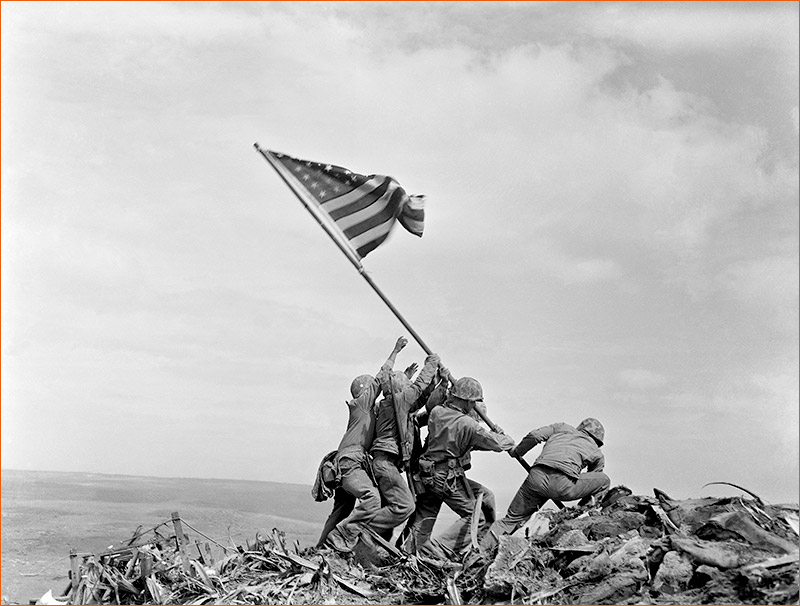 Raising the flag on Iwo Jima par Rosenthal (1945).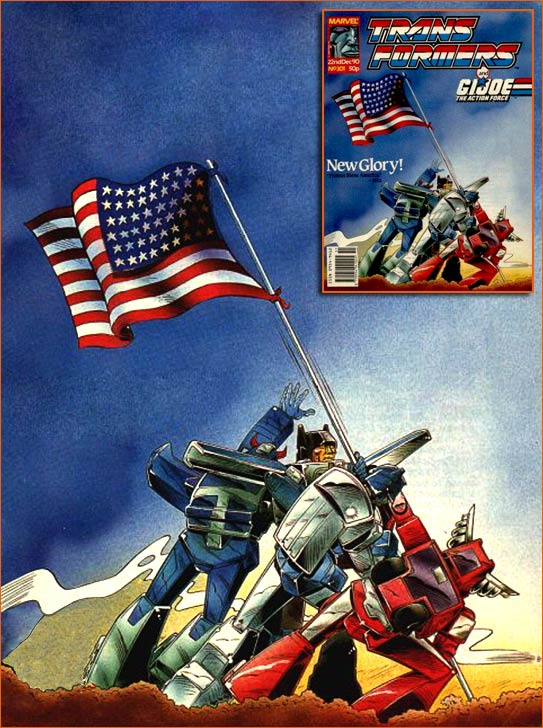 The Transformers #301 de Hitch et Furman (Couverture de Marshall).
Dans le comics book The Transformers #301 - "Rhythms of darkness, Part 4" (Hitch et Furman, Marvel) l'illustrateur de la couverture, John Marshell, parodie la photographie Raising the flag on Iwo Jima de Joe Rosenthal sur la couverture de sa BD. Ici, les militaires sont remplacés par les Autobots Prowl, Getaway, Jazz et Inferno.
Pour avoir plus de détails sur ce cliché et en voir d'autres pastiches, c'est par ici qu'on lève les couleurs: 1 - 2 - 3 - 4 - 5 - 6 - 7 - 8 - 9 - 10 - 11 - 12 - 13 - 14. 😉

Est-ce la peur ou le courage qui te donne des ailes... tas de viande ?



Megatron | Transformers