L'été s'ra chaud !
01
juil.
2012
Eh oui, -L'été s'ra chaud, dans les T-shirts, dans les maillots ♫♪♫♫♪-, car j'ai décidé que durant les deux mois à venir, j'allais me dévêtir d'une bonne partie de mon stock de pin-up.
Et pour commencer quoi de plus alléchant que...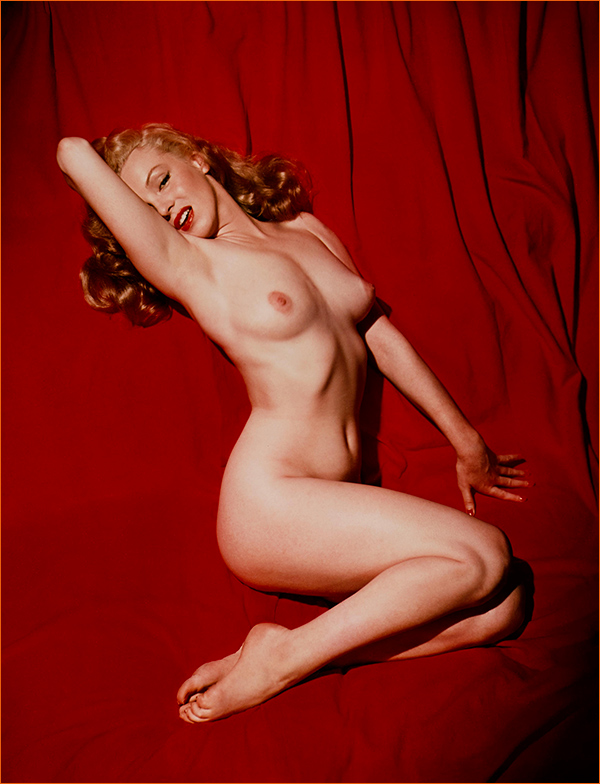 Photographie de Monroe par Kelley pour Playboy (1953).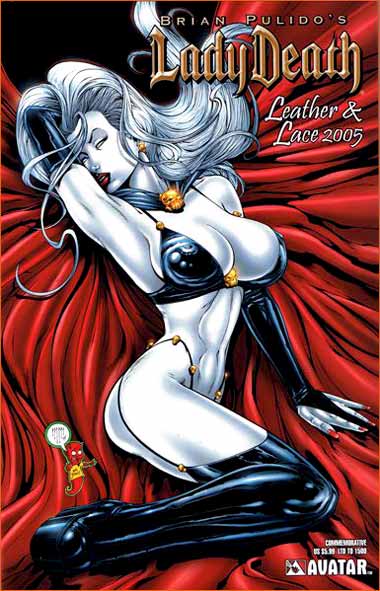 Lady Death: Leather & Lace 2005 de Ryp (Couverture).
Dans le comics book Lady Death: Leather & Lace 2005 (Collectif, Avatar press) Juan Jose Ryp, l'illustrateur de la couverture, rend hommage à la photographie de la page centrale du magazine Playboy n°1 de décembre 1953 sur la couverture de sa BD. Ce cliché de Marilyn Monroe est pris par Tom Kelley. Ici, la première -Playmate of the month- de l'Histoire est remplacée par Lady Death.
"Que ce soit clair, nous ne sommes pas un magazine familial. Sœur, épouse ou belle-mère, si vous avez ouvert ce journal par hasard, rendez-le, s'il vous plait, à l'homme de votre vie [...]". Ainsi débute l'éditorial du magazine américain Playboy dont Hugh Hefner vient de publier le premier opus, sans numéro ni date compte tenu de ses incertitudes concernant la postérité de la revue. Pour ce premier numéro (peut-être le seul?), Hefner a déniché, moyennant la somme très modique de 500 dollars, une photo de Marilyn Monroe nue prise par Tom Kelley pour un ""calendrier de camionneur"".
Pour avoir plus d'informations sur le magazine aux longues oreilles et te rincer l'œil en matant d'autres adaptations, va voguer sur les sept articles où j'ai déjà effeuillé le sujet: 1 - 2 - 3 - 4 - 5 - 6 - 7. 😋

PS: L'appellation -Playmate of the month- n'est apparue que sur le second numéro. Dans celui qui nous intéresse aujourd'hui Marilyn avait en fait le titre de -Sweetheart of the month-.