Comme pour Sojourn avec Sport Illustrated, Land continue de très largement s'inspirer des pin-ups des magazines masculin...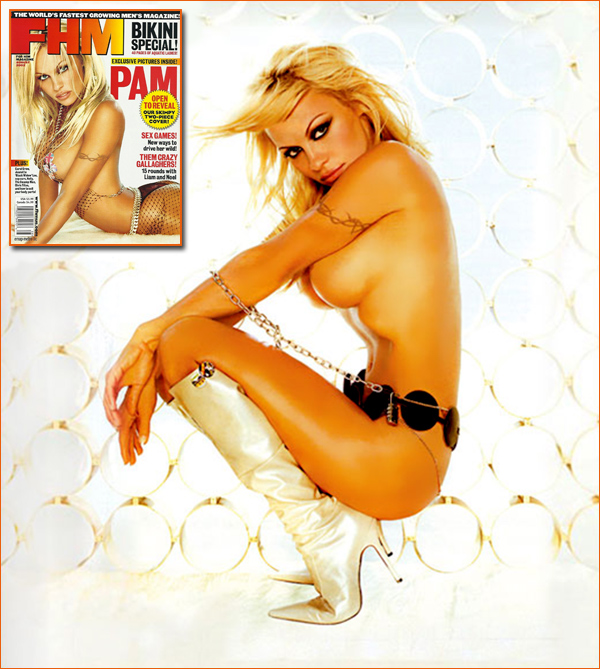 Photographie d'Anderson par Camden pour FHM (2002).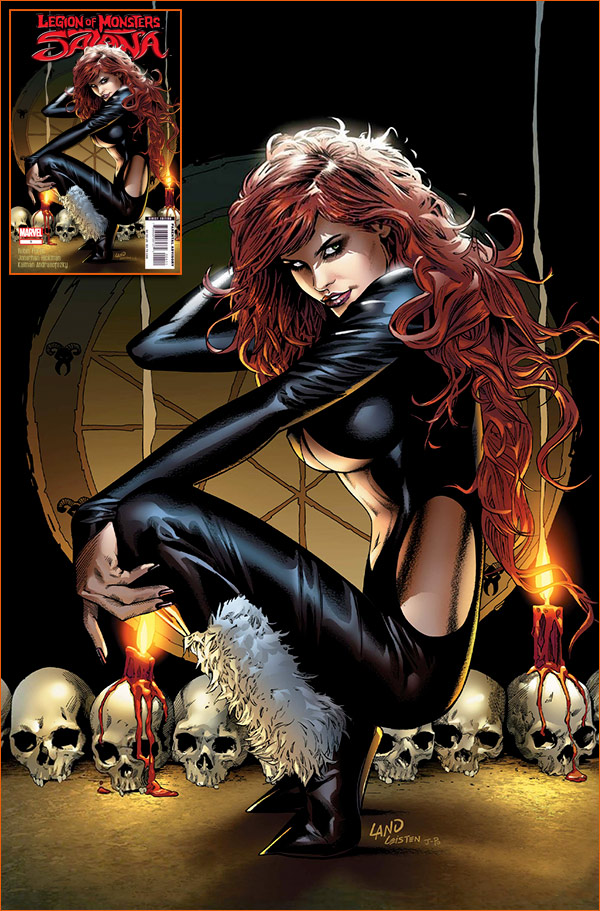 Legion of Monters : Satanade Hickman, Andrasofszky et Furth (Couverture de Land).
Dans le comics book Legion of Monters : Satana (Hickman, Andrasofszky et Furth, Marvel) sortie en juin 2007 aux Etats-Unis, Greg Land calque un cliché du magazine FHM d'août 2002 pour la couverture de la BD. Cette photographie de Pamela Anderson prise par Willy Camden est remplacée par Satana, l'héroïne du comics.
Seuls le costume, la coiffure et l'inclinaison de la tête, du bras doit et des doigts changent; sinon, même posture, même proportion, même mensuration, même regard et même expression. Pour s'en rendre encore mieux compte, »j'ai superposé le dessin et la photo«. Ce montage est édifient, regarde bien les contours du corps.

FHM est un magazine mensuel masculin appartenant au groupe de presse britannique Emap et adapté dans 27 pays. A sa création, en 1985, le magazine s'appelait For Him. Lors de son rachat par Emap en 1994, il change de nom pour devenir For Him Magazine. Ce mensuel est connu pour classer les 100 plus belles femmes du monde chaque année.
L'édition française a été créée en 1999. Elle appartient aujourd'hui au groupe Mondadori France.
PS: Si tu veux voir d'autres clichés pris par Willy Camden, tu peux faire un tour sur son site, c'est plutôt joli et ça reste très très soft. Si ça se trouve de Fontenay pourrait même approuver, c'est pour dire ! ^^