The red album
28
déc.
2011
- Comment avez-vous trouvé l'Amérique ?
- En tournant à gauche au Groenland !

Interview de John Lennon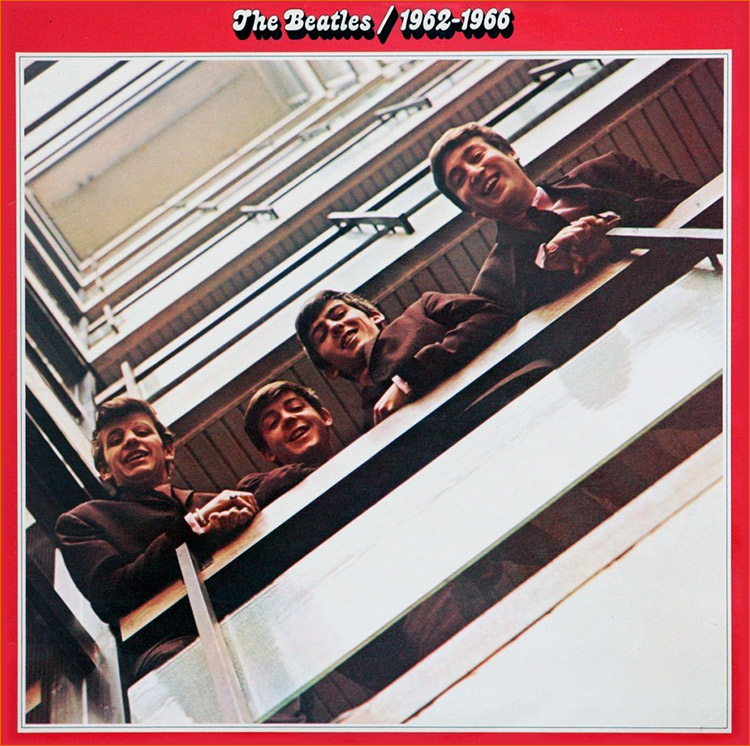 The Beatles / 1962-1966 des Beatles (1973).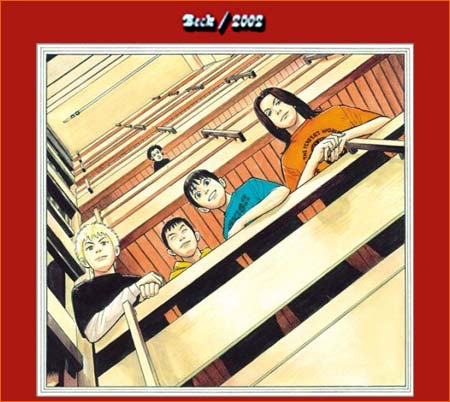 Beck - Volume 0 de Sakuishi (Page 9).
Dans le hors-série manga Beck - Volume 0 - "The guide book" (Sakuishi, Delcourt), Harold Sakuishi rend hommage aux Beatles en parodiant la pochette de l'album compilation The Beatles / 1962-1966. Ici, de gauche à droite, Taira Yoshiyuki prend la place de Ringo Starr, Yûji Sakurai dit Saku celle de Paul McCartney, Tanaka Yukio alias Koyuki celle de George Harrison, et Ryuusuke Minami dit Ray remplace John Lennon.
En une dizaine d'années d'existence et à peine plus d'albums officiels réalisés, les Beatles auront fait couler plus d'encre qu'aucun autre groupe de rock. Leur répertoire est classique, et tout le monde, de la Russie aux Etats-Unis en passant par Tombouctou, connaît au moins une des chansons des Scarabées.
Au milieu des années 70, leur producteur George Martin décide de réunir la totalité de leurs tubes sous forme de deux doubles albums. Le premier, qui nous intéresse aujourd'hui, couvre la période allant de 1962 à 1966 où les Beatles enregistrent Please Please Me, A Hard Day's Night, Beatles For Sale, Help !, Rubber Soul, Revolver... Une mine ! L'âge d'or ! Que dire de plus ?.
Originalement sorti en 1973, une version remasterisée a été publiée en 2010.

PS: Le deuxième double albums compilation s'intitule: The Beatles / 1967-1970. Comme son nom l'indique, il regroupe les tubes sortis entre 1967 et 1970. La pochette garde la même composition mis à part que les quatre garçons dans le vent sont plus chevelus et le contour est bleu. Du coup l'album est aussi connu sous le nom: The blue album.