La ligue des patriotes
05
déc.
2015
La première des vertus est le dévouement à la patrie.

Napoléon Bonaparte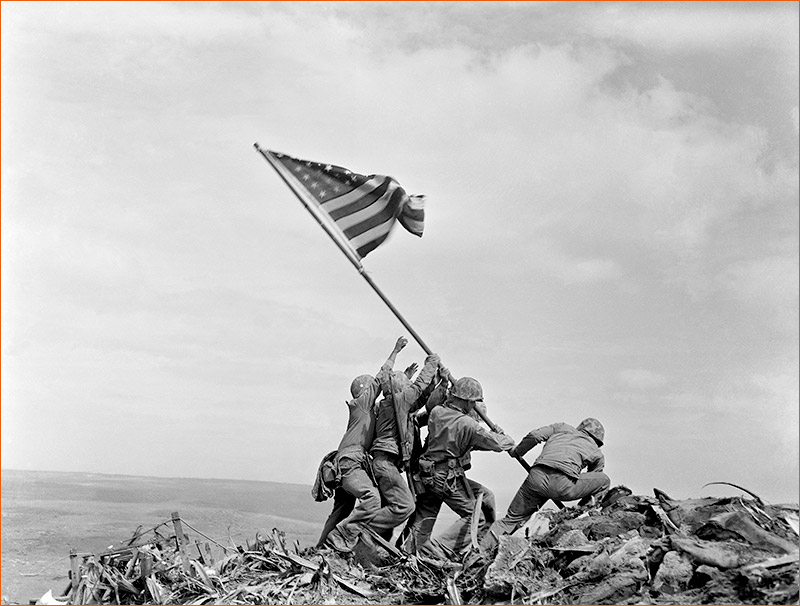 Raising the flag on Iwo Jima par Rosenthal (1945).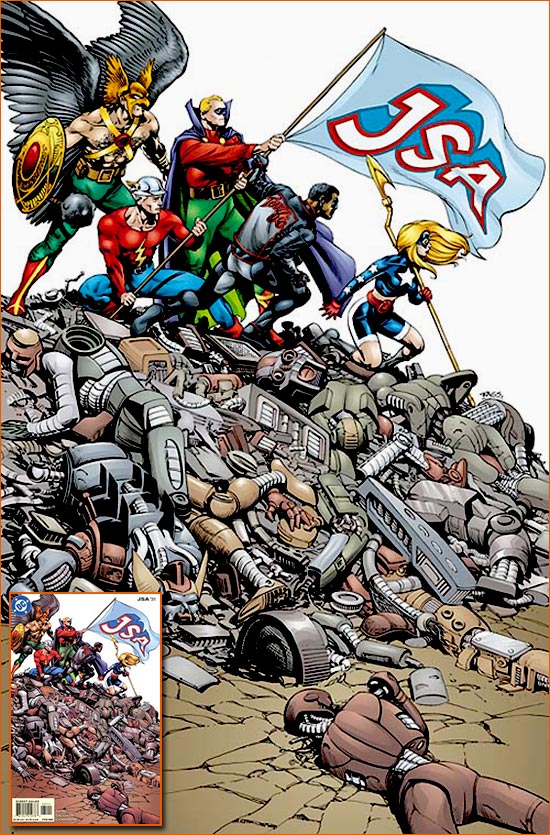 JSA #31 de Snejbjerg et johns (Couverture de Morales).
Dans le comics book JSA #31 - "Making waves" (Snejbjerg et johns, DC Comics) l'illustrateur de la couv', Rags Morales, pastiche la photographie Raising the flag on Iwo Jima de Joe Rosenthal sur la couverture de sa BD. Ici, les militaires sont remplacés par cinq membres de la Justice ligue: Hawkman alias Katar Hol, Flash alias Jason Peter Garrick, Green Lantern alias Alan Scott, Mr. Terrific alias Michael Holt, et Stargirl alias Courtney Whitmore.
Pour avoir plus d'informations sur ce cliché de guerre et en voir d'autres parodies, c'est par ici que ça se passe: 1 - 2 - 3 - 4 - 5 - 6 - 7 - 8 - 9 - 10 - 11 - 12 - 13 - 14 - 15. 😉

La patrie, c'est le sang des autres.

Francis Jeanson